Old video of Cardi B resurfaces; responds to past claims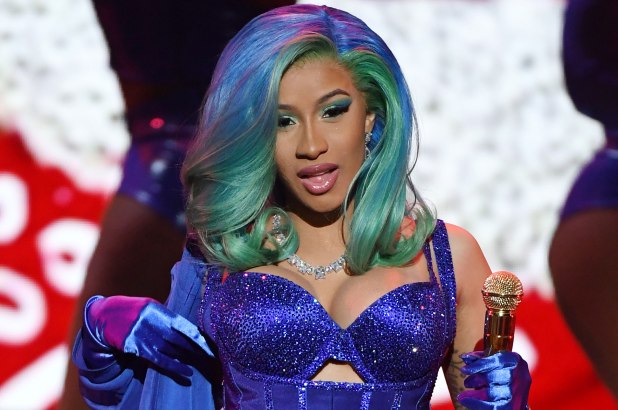 Frederick Barnes, Staff Writer
March 29, 2019
Cardi B is in hot water for comments she made about drugging and robbing men [click here for tweet]. The three-year-old video resurfaced last weekend and has caused some major backlash for the Grammy-nominated Rapper. Some people have even started a hashtag #survivingCardiB, a reference to R.Kelly's sexual abuse scandal.
Cardi, whose real name is Belcalis Almanzar, recently won a Grammy for Best Rap Album of the year with her 2018 album Invasion of Privacy. The album was met with critical acclaim and debuted atop the Billboard 200. In its first week, the album managed to sell 255,000 album equivalent units, with 103,000 coming from pure album sales.
She also recently performed at the Houston Livestock Show and Rodeo and is reported to have broken the rodeo attendance record, beating Gart Brooks by a mere three people.
Can Cardi's Image withstand a scandal like robbing and drugging men? On her Twitter account, Cardi wrote: "All I can do is be a better me for myself my family and my future." While the controversy is on a slow boil, it seems unlikely to put a major dent in Cardi's career.
Cardi's husband, Offset, from the rap group Migo's, has shown a lot of support for his wife. Offset went to Instagram to let the world know that he still has his wife's back by writing the following: "RIDE OR DIE FOREVER LOVE YOU NO MATTER WHATS GOING ON I LOVE YOU BEST MOTHER AND HUSTLER I KNOW."
Cardi says she had to do a lot of things to survive the harsh reality of being an exotic dancer. She grew up in The Bronx, New York and spent much of her childhood being raised by her grandmother.
By the age of sixteen, she quit her job at a local supermarket and became a dancer in order to escape poverty and domestic violence.
Cardi will be making her film debut in an upcoming drama entitled Hustlers which began filming last week.