School shootings are a deeply causing chaos in public schools across the globe. The loss of innocent lives and the impact they have on families, communities, and the education system is fathomless . It is crucial to acknowledge the urgency of addressing this issue and working collectively towards its eradication. So the problem can end once and for all! While it is difficult to predict an exact end to school shootings, concerted efforts encompassing preventive measures, social changes, and policy reforms can help mitigate to end this crazy events in school. To end school shootings, proactive steps must be taken to identify and address the root causes of such acts. This includes fostering a safe and inclusive school environment through comprehensive anti-bullying programs, mental health support services, and early intervention strategies.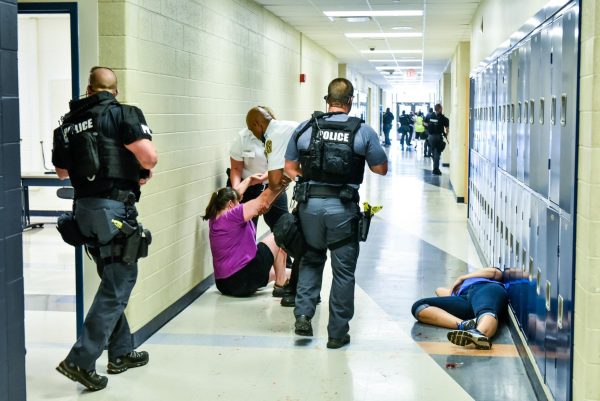 Having heavy security measures such as surveillance systems, metal detectors, and controlled access points can act as deterrents and provide valuable response time in case of emergencies. Encouraging responsible firearms ownership and safe storage practices can also help restrict access to weapons. Addressing the underlying societal factors that contribute to school shootings is pivotal. This promoting tolerance, empathy, and understanding through educational curricula can foster a culture of respect and prevent the development of violence-prone individuals. Encouraging open communication channels and promoting mental health awareness can help identify struggling individuals and provide them with the necessary support. Fighting social isolation, promoting inclusivity, and facilitating positive engagement among students can help curb feelings of alienation that may contribute to violent behavior. Stronger gun control measures are essential in preventing school shootings.
More Stricter background checks, closing loopholes in the acquisition and sale of firearms, and prohibiting access to high-capacity magazines and assault weapons are critical steps towards reducing the likelihood of such incidents. Increase coordination between law enforcement agencies, schools, and mental health professionals can improve early detection and intervention. Additionally, increased funding for mental health services and improving access to counseling resources can help address underlying issues before they escalate to violence.