Astroworld Festival: A Night of Fun Turns To A Nightmare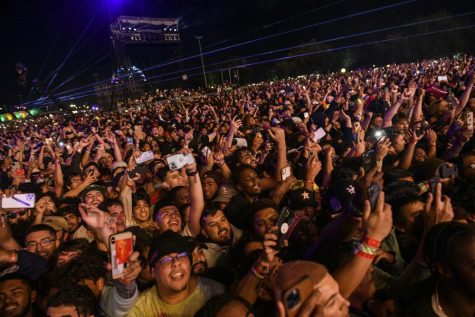 Travis Scott's popular concert, Astroworld, is known for its intensity and energetic crowd. Travis is a Houston-born eight-time Grammy award winner, who founded this festival back in 2018 during which time his album "Astroworld" was topping the charts.  It is a two-day fun pact music festival, that features various music artist. It has become somewhat of a "rager" for youths to look forward to each year, where they can be unordered.  The concert is filled with rowdy activities such as mosh pits, crowd surfing, and even stage diving.
Sadly, this year's festival took a severe turn, causing the untimely death of nine people with the age bracket of 14 to 27, due to the devastating crowd surge at his latest music festival that took place in  Houston on Friday evening.  A number of 50,000 people that were in attendance forced their way to the front of the stage at NRG Park as the timer to begin the show clocked down, and this began the chaos of the night. Disturbingly, this is a usual occurrence of Astroworld according to audiences who attend the show, Travis has encouraged his fans to incite this destructive behavior, recently previously, a now-deleted post of Travis has resurfaced, which included one where he posted an unconscious man and captioned it "To the kid that didn't survive the rodeo. Ur a hero in mu (my) book."  Many have noted that Travis Scotts aesthetic is based on rebellion, however, it had never caused as much chaos and fatalities as of this one before.
Scott has since released a video, sharing his thoughts and sincere apologies to his fans saying "I am honestly just devastated, and I could never imagine anything like this just happening…"  He also stated that he will be working hand in hand with the police and Houston Community to help get to the bottom of this tragedy. Many other celebrities have penned apologies and their respect to the families of the people affected such as Kin Kardashian, Kylie Jenner, Drake, Kendall Jenner, and even Kanye who hosted a Sunday service in memory of the lost ones. These apologies were put under public scrutiny when videos showed that these celebrities could sense that all was not well but still did not call for the end of the concert. Many said the apologies were too late and fake. The Astroworldfest page on Instagram also post a statement confirming that all other shows have been canceled and urged fans to come forward if they had any information that could be relevant to the Houston Police.  It has been reported that Travis continued to perform for 37 minutes even after authorities declared a "Mass casualty" claiming he was not aware of this until after the show had ended. Many attendees and first responders have taken to social media to share their different experiences of the show, with one describing it as "attending a concert in hell".
It comes as no surprise to say that this has turned this artists career into turmoil, as Scott was scheduled as the headliner for the Day N Vegas Festival but has been removed and replaced by Post Malone seeing as any performance by Scott would come under strict scrutiny for crowd control measures and public safety. The artist has also been hit with a total of 46 lawsuits and county since the tragedy occurred and has been currently being petitioned to be removed from the upcoming Coachella, which has gathered more than 20,000 signatures. Travis has offered to cover all the funeral costs for all victims who lost their lives at his concerts.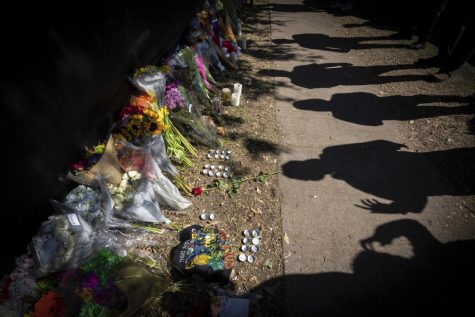 Their names and age are 14-year-old John Hilgert, 16-year-old Brianna Rodriguez, 20-year-old Jake Jurinek, 21-year-old Franco Pitino, 21-year-old Axel Acosta Avila, 22-year-old Bharti Shahani, 23-year-old Rudy Pena, 23-year-old Madison Dubiski, and 27-year-old Danish Baig. In addition to these fatalities, 9-year-old Ezra Blount is currently in a coma.
Our hearts and prayer continue to go out to the families and victims of this tragedy.