SXSW Day 4: A Filmmakers Adventure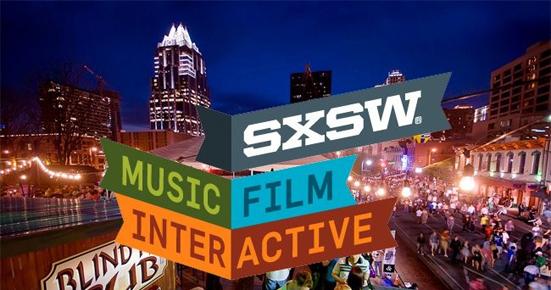 My fourth and final day at SXSW. It's really been an amazing adventure. I woke up this morning, planning on going to a session on contract labor and 1099's, but got side tracked on my walk with Amazon Popup. It just totally drew my attention. Amazon Prime produces their own content and was promoting their show, The Man in the High Castle. They had an underground hidden room behind a book shelf. I knocked on the door, and a beautiful lady pushed out a book from the other side. She asked me, "Are you with the resistance?" Hoping to get in, I said yes, but wasn't sure if that was the right answer. After a pause, she opened the bookcase / door, and I made entered into a second level in the building. It was so much fun and I got so carried away that I missed the session I was trying to attend. So I stopped off at a few more popups on my way to the convention center; the SoCool Popup and the IBM Popup.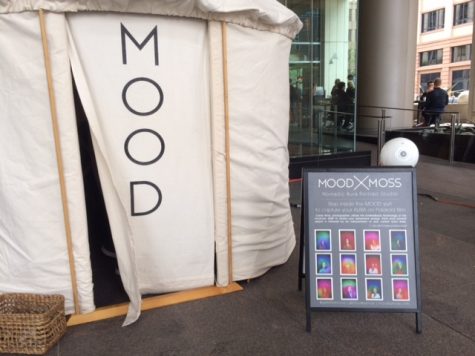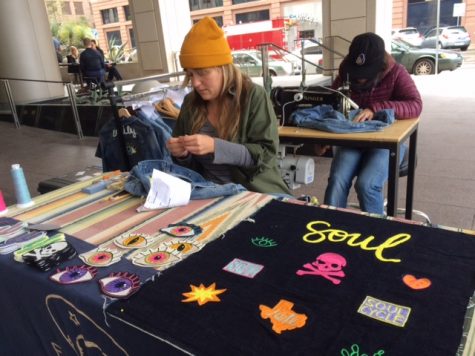 I also missed the Keynote with director Gareth Edwards from the new Star Wars franchise. So I headed to my next planned session, "The sound of music: A supervision masterclass," with Randall Poster. He has more than 140 films that he has supervised the music to including, Nerve, War Dogs, Money Monster, Silence, Skyfall, Hugo, American Ultra and more than a hundred more. The session was very informative and really gave me some insight into how powerful and important music is to a film.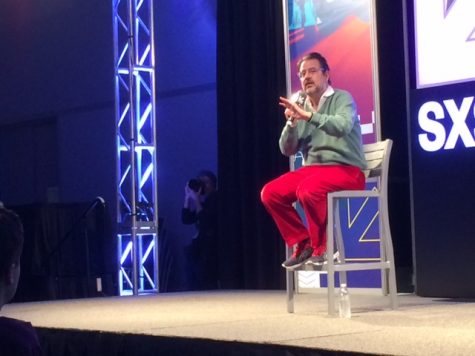 After the master class on music, I went to "To Infinity Focus and Beyond," with Elle Schneider, Ellie Ann Fenton and Rita Baghdadi, three female directors of photography. These amazing DPs talked about the films they worked on and more specifically how they worked with their crew and the directors. A DP is considered below the line talent, which means that they are expendable. They showed us their demo reels, gave us tips on being a good DP or working with a good DP, I even got to ask them a question, which they did a wonderful job answering.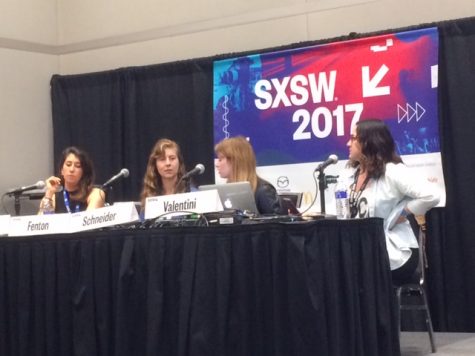 Next up was the session, "90 Minute Film School." This session was pretty cool because we had many speakers, Andrew Allen of Short of the Week, Anna Feder from Emerson College, Dave Mullins of Pixar Animation Studios, Kelly Wengert from Netflix and Tiffany Pritchard from StudioCanal. Dave Mullins is responsible for a lot of the animations that we've seen come out of Pixar, like Up, Monsters Ink, and Finding Dori. Kelly is responsible for promoting Narco and a host of other originals. This session was like drinking water from a fire hydrant. So much information, I could spend the rest of the year digesting it. I did though meet a wonderful young lady from Washington, D.C., Deb Felz. She told me about how she'd made her first short and won some film festivals. What was really neat, is that I had just attended the session on music, and found out that she's also a musician. Here's a link to her music, I really liked it! https://www.reverbnation.com/debfelz/songs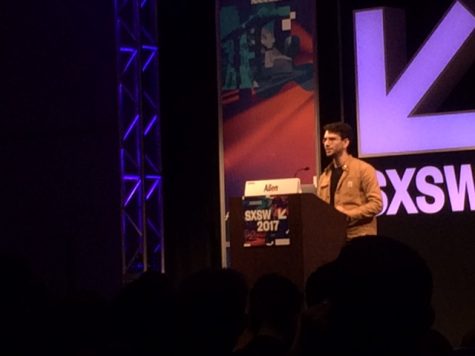 I was fortunate to run into Fabian Brims at this session then we hung out a bit and visited the SFA Film Industry Happy Hour hosted by SAG indie & DGA. We sat down like real filmmakers and discussed our Movie Review show and the articles that we write for the Egalitarian. We also chatted about our short films that we'd like to get done some day. It was really great catching up with Fabian.
After that we went our separate ways. Fabian met his wife and they went to go watch another film, I walked around a bit, visited a few more popups then stepped into the Alamo Draft House to watch, "I love Bekka and Lucy." This is a web series that they screened all of season 1 together, which turned out to be the length of a full feature. I was so lucky that I got to sit next to the cast and crew. The film is about two roommates that live in pretty much an abandoned neighborhood, until one day a man moves in next door and Bekka's boy friend asks her to get married. The story was refreshing and fun to watch. After the film we had a very nice long Q&A session with the cast and crew.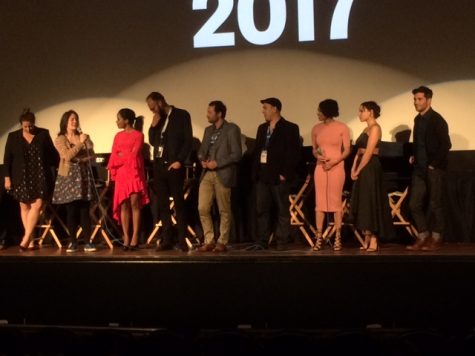 It's been a wonderful 4 days with so much to do, so much to see and experience. SXSW is a festival I'll be attending next year. Hopefully for more days!