2015 MLB Year in Review
John Cañamar, Sports Editor
January 6, 2016
The 2015 Major League Baseball year was filled with extraordinary feats, the honoring of legends and the uprising of future stars.
The season saw pitchers throw a combined 51 complete game shutouts, 37,446 strikeouts and an earned run average of 3.95, while batters had 42,106 hits, 4,909 home runs and a batting average of .254.
Some of the amazing feats included 7 No Hitters, 4 cycles, a six game home run streak (in the playoffs), 2 players hit home runs in their first at bat (one of which came on the first pitch) and three innings which had 4 Strike Outs.
There were also major milestones reached including David Ortiz joining the 500 Home Run Club, Alex Rodriguez entering the 3,000 Hit Club and the 2,000 Runs Club, along with Mark Buehrle winning his two-hundredth game.
Four of baseball's greatest were voted and enshrined into the Baseball Hall of Fame this year.
Craig Biggio, a lifetime Houston Astros, who played catcher, second base and the outfield in his 20 year career. Biggio was a seven time All-Star, five time Silver Slugger and four time Gold Glove Award winner along with being a member of the 3,000 Hit Club.
Randy Johnson played for six teams during his 22 year career as a starting pitcher.
Johnson was a 10 time All-Star and five time Cy Young winner. Johnson is also a member of the 300 Win Club, 3,000 Strike Out Club and has a Perfect Game.
John Smoltz was a member of three teams in his 21 year career as a starting and relief pitcher.
Smoltz was an eight time All-Star, a Cy Young and Silver Slugger Award winner; Smoltz is also a member of the 3,000 Strike Out Club.
Pedro Martinez played for five teams during his 18 year career as a starting pitcher.
Martinez was an eight time All-Star, 3 time Cy Young Award winner and a member of the 3,00 Strike Out Club.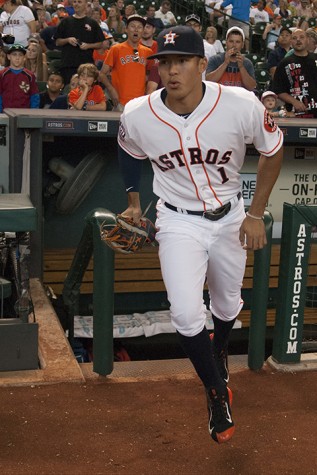 The future of baseball looks bright in the hands of an outstanding rookie class featuring the talents of Matt Duffy, Francisco Lindor, Jung Ho Kang, Miguel Sano, Kris Bryant and Carlos Correa.
These six players are the newest young stars that are lining up with other young player that are setting the stage for the new era of baseball. They join the likes of José Altuve, Xander Bogaerts, Bryce Harper, Eric Hosmer, Salvador Pérez and Mike Trout of who are all under the age of 25.
In the Mid-Summer Classic held in Cincinnati there were 32 first time appearances further proving the coming of a new era of baseball.
The year was capped off with the World Series that saw the crowning of the Kansas City Royals winning their first title since 1985.
About the Contributor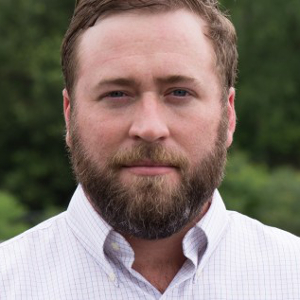 Thomas Hopkins, Photo Editor
You can reach him at [email protected]

Follow him online and on Twitter @tomhopkinsphoto