Luv Ya Blue Houston
A Houston Legacy in Tennessee?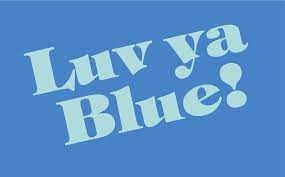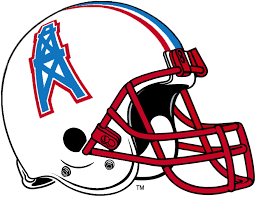 Luv Ya Blue colors on Tennessee Titans is happening according to Jim Wyatt, Online Senior Writer/Editor of the Tennessee Titans and it will be against the Houston Texans in a home game. The idea is that this will also be the future team uniforms of the historic Columbia Blue on Tennessee soil.
The Luv Ya Blue Era (1971-1996) of Football history in Houston is legendary. If you stop and say that phrase to any GenX Houstonian you will possibly get the noteworthy anthem sung proudly "Look out football, here we come, Houston Oilers, Number One", and the feelings will range from nostalgia to pride. The record setting players and the thrill a minute games, Bum Phillips cowboy hat signifying Texas Pride and a love for the Blue. It would become a time dedicated to a long remembered love of Houston football. The real Titans of Houston were the Oilers. The legendary Earl Campbell, Dan Pastorini, Billy White Shoes Johnson, Elvin Bethea, Kenny Stabler and Dr. Doom, Robert Brazile.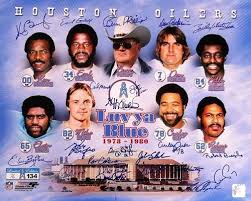 Then it will hurriedly veer to animosity towards Bud Adams, team owner and the dreaded Tennessee Titans. The moving of the team to Nashville in 1996 left many fans lost for a Houston team until the Houston Texans became part of the franchise in 2007.  Since, there has been many bridges to heal offered on the part of the Titans  offered by now owner Amy Adams Struck, daughter of Bud Adams. such as honoring the late Bum Phillips, in 2021, with the Ring of Honor as the legendary career coach of the Houston Oilers. Many Oiler players of Old have stated the Tennessee Titans to be very welcoming of the old and they have accepted it at the end of it all.
If the Columbia Blue of old Oiler past will be returning with the Titans, it opens up old cuts and wounds for die hard Houston Oiler fans. The sentiment has ranged from non belief for some fans to  "Hell No, they better not do it!" by one lifelong fan of old.  The question hangs as to what would be gained? The undisclosed game day news stirs the honey pot and may be trying to cause the bees to swarm. Publicity or honoring AFC Champion era of football? It is the likes no other city has ever seen.