Astros show no love
Altus hit streak is at 17 games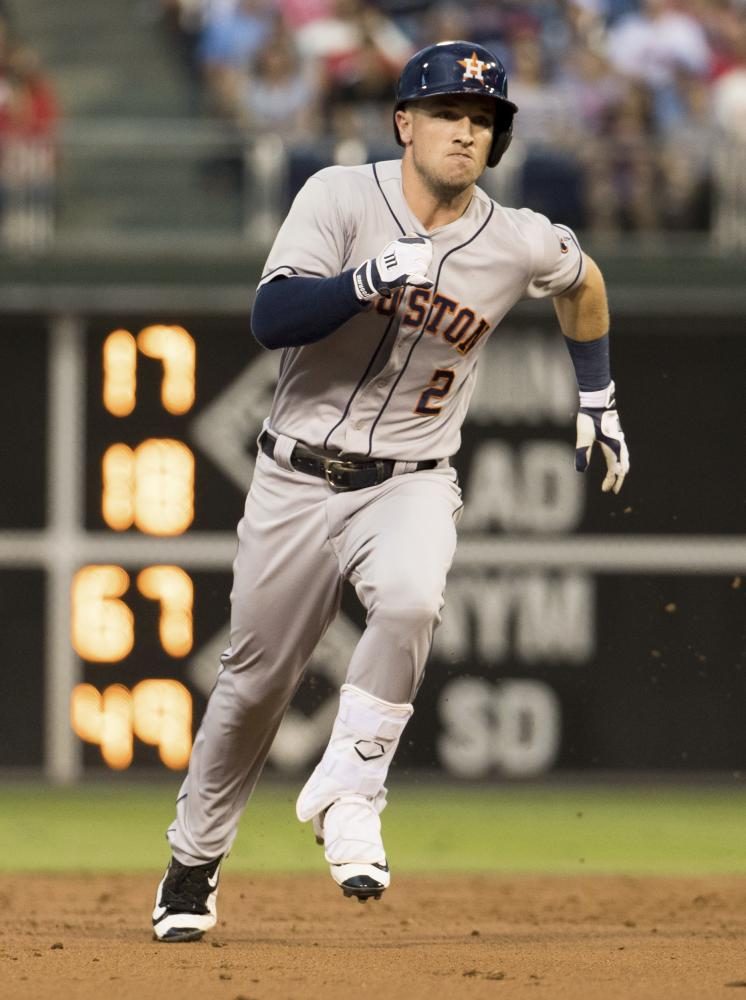 John Cañamar, Sports Editor
July 26, 2017
In the city of Brotherly Love, the Astros show no love towards the Phillies.
Ex-Phillies, now Astros starting pitcher Charlie Morton, pitched seven scoreless innings in Houston's 5-0 win.
Derek Fisher, who was called up due to George Springer's injury Monday, showed off his glove by saving two-runs on a catch where he ran into the left-center field wall. For good measure, he then made a catch that was sinking and running away from him in the second inning to save another run from scoring.
Fisher not only prevented runs from crossing the plate on defense, he also pushed two runs across for the Astros on a single in the sixth inning.
"As I told him, I don't know what's next," manager A.J. Hinch said. "We're trying to put our best team out there. With George having a little bit of an issue, I'm not going to play him. We didn't want to play short in the National League. Fish arguably should have been up here a long time ago. He really had no reason to go down. He was a Major Leaguer that was playing in Triple-A, so we wanted him to come up for the first opportunity that made sense. Could be for two days, could be for the rest of his career for all I know."
Philadelphia had four hits in the shut out, all doubles, to take their MLB worst record to 34-64.
"Not much offense at all," Phillies manager Pete Mackanin said.
Morton (8-4) had nine strikeouts while only permitting three hits and a walk in the win.
Nick Pivetta (3-6) surrendered six hits, five runs and a walk in six innings. Pivetta struck out seven in the loss.
Going 1 for 4, Jose Altuve extended his hitting streak to 17 games.
___
Game Recap
Top of 3rd
Norichika Aoki hit a sacrifice fly to left field; Alex Bregman scored from third. (Hou 1 – Phi 0)
Top of 6th
Josh Reddick singled to left field; Altuve scored from third.
Marwin Gonzalez singled to center field; Reddick scored from second.
Fisher singled to right field; Yuli Gurriel scored from third and Gonzalez from second. (Hou 5 – Phi 0)
___
Injury Front
Bregman left the game after hitting a triple and scoring in the third inning to a hamstring discomfort. He is listed as day-to-day.
Springer sat out the game due to his quad discomfort from Monday's game and is also day-to-day.
___
Astros have a record of 67-33 at the 100-game mark.
Tonight's game will have Mike Fiers (7-4) up against Aaron Nola (7-6) as the Astros go for the three-game sweep in Philadelphia.
First pitch is at 6:05 from Citizens Bank Park.