Oscar noms set off controversy
Why are the Oscars so white?
After noticing that none of the 20 actors nominated for Oscars last year were of color, Maryland activist April Reign tweeted, "#oscarssowhite they asked to touch my hair." The hashtag went viral within days and the memes and jokes that stemmed from it served to highlight the lack of diversity that has become a hallmark of academy nominations.
It opened up a conversation—first, between Reign and her followers—and later, among the public, celebrities and the nominees themselves about the absence of inclusion in Academy Award nominations.
For the second year in a row, all of the nominees are white.
The internet was in an uproar almost immediately after the nominations were announced this year. That same day, Spike Lee, Will and Jada Pinkett Smith, Tyrese Gibson, Snoop Dogg and a number of other black entertainers announced their intention to boycott the Oscars.
Pinkett Smith is encouraging other people of color to do the same.
"At the Oscars…people of color are always welcomed to give out awards…even entertain, but we are rarely recognized for our artistic accomplish- ments," she wrote on Facebook, "should people of color refrain from participating all together? People can only treat us in the way in which we allow." She ends, "with much respect in the midst of deep disappointment, J."
Her sentiment seems to echo throughout the African-American entertaining community. With so many actors snubbed this year—Idris Elba in 'Beasts of No Nation', Will Smith in 'Concussion', and Michael B. Jordan in 'Creed'—it's hard not to wonder if the nominators actually saw the films at all. Members of the Academy are not required to do so before casting a vote.
Appearing on Good Morning America, Will Smith talked about how the underrepresentation of black people in the movies could stymie future filmmakers, "Had I been nominated and no other people of color were, she still would have made the video," he said about his wife Jada's video last week chastising the Academy for its lapse in judgement.
"This is so deeply not about me. This is about the children that are going to sit down and watch this show and are not going to see themselves represented." Roberts added that he also would not attend or watch the award show on TV.
Academy president Cheryl Boone Isaacs, who is African American, revealed that the present voting body was a whopping 76 percent men and 94 percent white—a figure, she said is "not representative of the industry itself."
In response to the controversy, the Academy of Motion Picture Arts and Sciences announced Friday that in a unanimous decision, they would be implementing new measures in their voting and membership practices to avoid this from happening again.
In a statement, Isaacs says that though they have been actively increasing diversity for the past four years, the changes are not coming fast enough and with the new measures, the Academy is working to double of women and diverse members by 2020.
The number of members whose involvement in the industry has waned in recent years, possibly tainting the voting pool. In the future, members will be granted lifetime voting rights after three 10-year terms. In each of the terms, they must demonstrate being active in Hollywood at least once. Past and future nominees and winners will also be given lifetime rights.
In addition, members who don't qualify for active status will be made "emeritus," a category that allows members all privileges, such as screenings and meet and greets, except the right to vote.
However, even with these new policies, it could prove difficult for people of color to join the academy. Becoming a member requires sponsorship from two existing members of the mostly white organization, or they must be nominated for an Oscar.
In an effort to counter this, the will launch a campaign to "recruit qualified new members who represent greater diversity."
Whether or not the new policies actually change anything, adding more women, young people and members of color in the academy could allow more underrepresented works to be nominated and possibly have more chances of winning—but there's no way we'll know until next January.
About the Contributors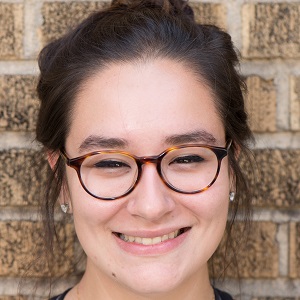 Marialuisa Rincon, Staff Writer
You can reach her at mrincon@hccegalitarian.com