"Fluffy" brings nonstop laughs in new Netflix special
About a year after Hurricane Harvey brushed through the Houston area, Comedian Gabriel "Fluffy" Iglesias announced that he would film a Netflix special titled "One Show Fits All" at the Toyota Center.
On January 29, that same special was dropped on Netflix.
The 42-year-old comedian did what he does best: making his audience laugh, roasting his now 19-year-old son, Frankie; and poking a little fun at Hispanic culture.
But this special was a little different than his previous specials. Iglesias became a little emotional when he told the story of his late mother who met her favorite Mexican singer, Vicente Fernandez; in which he hilariously described as the "Mexican Elvis, only difference is that he is still alive". Not only it was "just a special", but it was also a tribute to the mother in his life.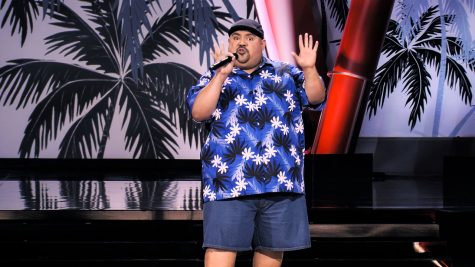 The second half of the show is what Iglesias wanted to tell his audience. His bus driver, Dave, was described as one of the true definitions of 'Murica. While viewers understood the references (even I understood what he was referring to), he wanted everyone to reflect on their views and set them aside to make a difference in the world.
As this special marked 20 years of comedic gold for Iglesias, he highlighted his first two fans who came to see him for his first show, and still followed his career today. During that, it became more of a rock concert for himself and his audience.
I'm trying my best not to spoil too much, but this is a special worth watching on Netflix, even if you are not much of a Gabriel Iglesias fan yourself. You won't stop laughing from beginning to end. You'll also get to know Iglesias a little more, too.