Search for missing soccer player Emiliano Sala continues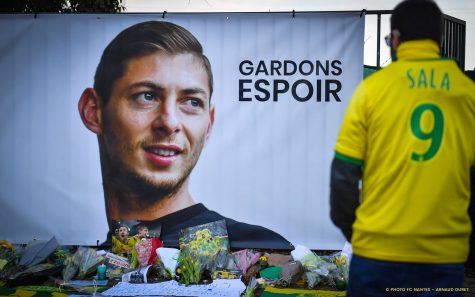 This week in the soccer community a player by the name of Emiliano Sala went missing after flying from Nantes, France to Cardiff, Wales in a small light aircraft. The player had just signed a contract making him the most expensive Cardiff player in the club's history at a record £15M ($19.6M USD). Sala played for FC Nantes where he made 120 appearances in French Ligue 1 competition scoring 42 goals and assisting 13. The player was already in Cardiff but decided to fly back to Nantes to say goodbye to teammates.
A recording was found before his plane went missing he was talking to his brothers and said "I'm up here on a plane which looks like it's falling apart… if you don't hear from me in an hour and a half I don't know if they're sending someone to get me because, you know, they're not going to be able to. I'm scared."
Authorities have spent the last two days looking for the missing piper PA-46, the only known persons on the plane were Sala and the pilot David Ibbotson. Authorities have stated that Sala's chances of survival are remote, and as of January 24th, they have called off the search.
Now, this recent news is taking the world by storm urging authorities to keep searching. Sala's sister Romina has traveled to Cardiff and told Welsh media that authorities should keep looking for her brother to not give up, she said: "We want to thank the two clubs and everyone who is looking for Emiliano, but my message is please, please don't stop the search."
Fans in Nantes and in Cardiff are paying tribute to Sala by placing candles, scarves, flowers, and pictures of the player outside of their respective stadiums, also accompanied by the hashtag #PrayForSala.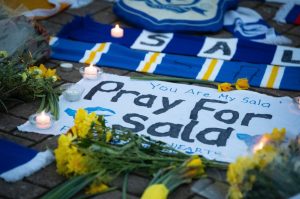 About the Writer
Joey Garcia, Sports Editor
Joey is a communications major working to become a journalist. Originally pursuing a degree in automotive technology, he was persuaded by his passion for...