In Retrospect: The Bad Seed (1956)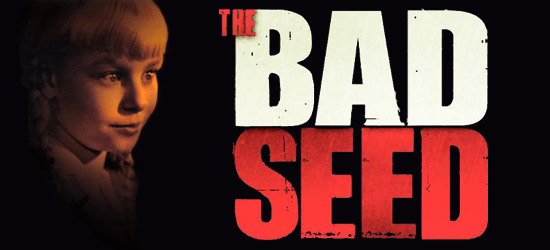 Hang on for a minute...we're trying to find some more stories you might like.
Why do we like to be scared? I think that question is important. If we can explore why people are drawn to the Horror genre, then we'll be tackling some of the most sophisticated material the imagination has to offer. I can't hope to do all that in the space of a single column. However, we can look at examples that give various insights into the nature of fear, and its relation to entertainment. There may even be valuable lessons to learn when a work of Horror fails. Take our current example, for instance.
The Bad Seed tells the story of Christine (Nancy Kelly) and Rhoda Penmark (Patty McCormick). On the surface, they appear to be a normal, average family. Rhoda, herself, appears to be just the kind of daughter any parent could ask for. She's polite, obedient, and she's outstanding student at school; earning straight A's, for the most part. It's true, this didn't help her win the school penmanship competition. She lost out to her classmate, Claude Daigle. Sure, this makes her a bit upset, but she'll get over it. Besides, she's already taken it in stride. It's also true that her classmate was drowned during the school picnic. The teacher says Rhoda was the last person seen with Claude before the…accident? There are also reports that Claude had signs of bruises on him, and certain eyewitnesses claim they saw the boy struggling with what looked like a little girl. Also, Rhoda's shoes have mud and dirt from the lake on their heels. Still, there's no way an 8-year-old little girl could a killer. Right?
It's an almost perfect set-up. While it may be difficult to pin-point the very first Evil Child film, The Bad Seed has more or less established itself as a kind of prototype for all the future riffs on the theme. The basic ingredients are there. A child whose normal appearances and behavior mask an a-moral, sociopathic core. The concerned parent who comes to grips with her predicament in slow building horror. The tell-tale body count that points the inevitable finger toward the Evil Kid. All that's missing from this scenario is the suspicious police investigator.
Of course, all these elements are clichés by now. What's fascinating is how much of wave Bad Seed was able to make on its release. The reason the film left such an impact on its original audiences is simple enough. Audiences had never been introduced to the concept of the Evil Child trope before. The very novelty of the idea was a large part of its unsettling charm. The film turned out to be so much of a success on its initial release, that Nancy Kelly garnered a nomination for Best Actress. McCormack even got herself a Best Supporting Actress nomination.
With such a high reputation, it's kind of a shame to admit you came away less than impressed. Don't get me wrong, it's easy to recognize how all this could have worked. Everything was in place to make neat, effective little film that would have delivered those subtler, and therefore sophisticated thrills. This is demonstrated in the scene between Rhoda and Leroy (Henry Jones), the maintenance man who looks after her apartment complex. In some ways, Leroy is the closest the film gets to the suspicious police figure. Here the trope is mixed in with the idea of those Weirdo Loner figures that dot the landscape of Gothic fiction.
Leroy is one of the few characters who can see right through Rhoda's mask, and, as is the custom in Gothic Country, he finds himself locked in the cellar with a burning pile of cellophane. This sequence is delivered in an objective, indirect way, with the camera never showing us the horror, and letting our imaginations go to work with only the sound effects to help us. It's one of the film's highlights, and it should work. What stopped the film in its tracks for me was the gimmick the film uses for an engine.
The entire film rests on a concept of "genetic evil", the idea that some people are natural born killers. The problem with the engine of this particular film is how it stretches credulity. Granted, horror to does not have to stick to reality in order to succeed. Many filmmakers have proven this over the years. Perhaps the trouble with Bad Seed is that it makes the mistake of trying to stick with the real-life concept of sociopathy, and then treating it in a way that sounds almost supernatural. This is not how mental disease works even in real life, and the film's handling of such delicate material causes it to fall flat. It's a shame, because you get the feeling, "if only they had made small alterations, here or there with the writing, we could have had a first class chiller on our hands.

About the Writer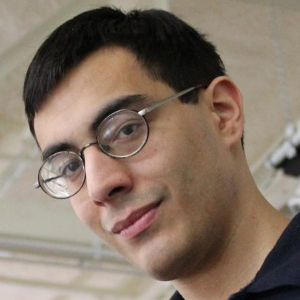 C.D. Calderon, Staff Writer
Born in Houston, TX, Chris was interested in books and film from an early age. Currently a student enrolled at HCC Northwest, his major is English, and...