Dynamo remain winless on road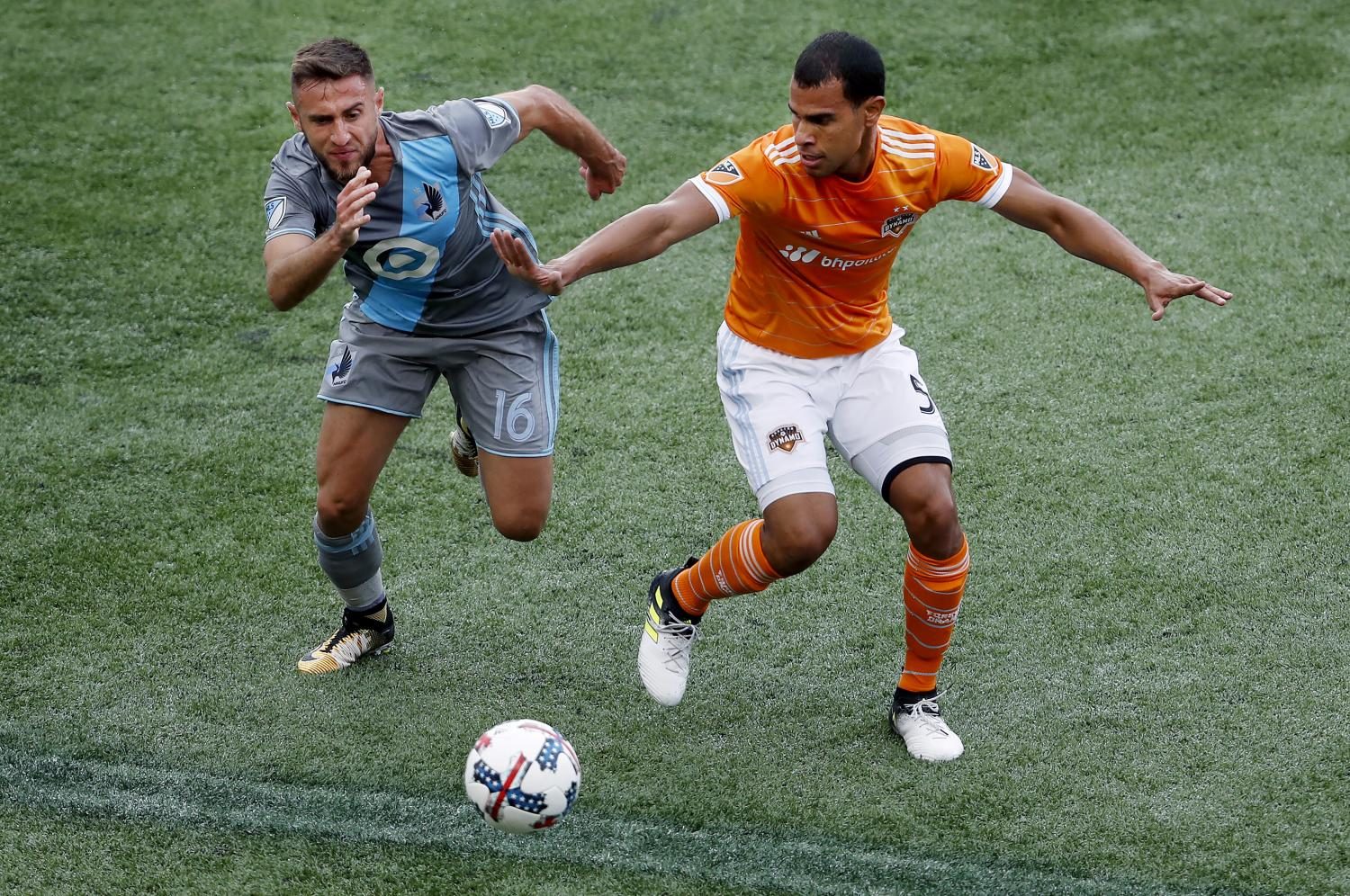 John Cañamar, Sports Editor
July 20, 2017
Dynamo remain winless on road after playing to a nil-nil tie in Minnesota.
The road pitch has not been friendly to Houston this year thus far, and again it was not on Wednesday night at TCF Bank Stadium.
The Dynamo started the game aggressive on defense allowing multiple chances on offence, three shots within the first six minutes and 14 in the first half.
"We lost an opportunity to win a game due to a lack of finishing," Wilmer Cabrera said after the match. "We do very well at home. Today, everyone was in front of goal and lacked finishing. We missed some unbelievable opportunities. We lost a chance to win our first game on the road. It's on us. The first half, we should've finished 3-0 easily. We just kept missing and missing."
Booby Shuttlewort played brilliantly in the net for the Loons, stopping all that came his way. A total of 19 shoots for the match.
Tyler Deric had a quite but eventful night only having to face four shots.
One of which he came out in the 62nd minute to stop Kevin Molino who shot around him but was helped by defender AJ De La Garza who prevent the sure goal.
Houston's back line kept the ball away from Minnesota's strikers for the majority of the game although they had possession for nearly two thirds of the match.
"It's not just the back four," said AJ De La Garza. "The whole team was collectively together. We weren't stretched out like we were against Colorado. Yeah, they had 65 percent possession but most of it was between their center backs. They won't hurt us there."
___
Up Next
The Dynamo will look for their first road win on Saturday against DC United.
Kickoff is at 6:00 from RFK Stadium.