Free textbook rental launches
Over 200 textbooks are available for Houston Community College students to take home for free for an entire semester.
"We have the process ready now," said Central Student Government Association Vice President Jessica Thuy Nguyen, "we need to get it to the students."
The Central Student Government Association has partnered with the Student Library Advisory Council to open a textbook library checkout.
The HCC Central library will help store and handle the checking out of the textbooks. The library can put a hold on a student's HCC account if they do not return a book.
Sky-high textbook prices are a serious problem for students. Many students are forgoing on assigned textbooks because they are too expensive; 65 percent of students in a 2014 study said that they had decided against buying a textbook because it costs too much.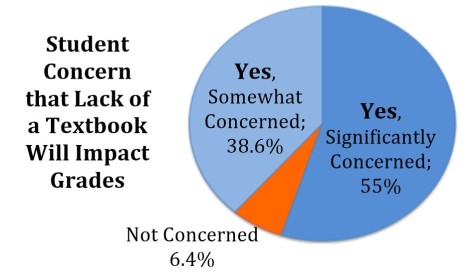 Students realize that skipping out on assigned textbooks is risky. The survey also found that 94 percent of students who had foregone purchasing a textbook were concerned that doing so would hurt their grade in a course. More than half of the students felt significant concern for their grade.
"A textbook is a basic thing in a lecture, in our classroom, and it helps students a lot,"
said Thao Nguyen (no relation to Jessica Nguyen), secretary of the Student Library Advisory Council at Central.
Jessica Nguyen got the idea for the program from her personal experiences: "The idea was that the textbook was overly expensive. I still remember when I first started going to a community college, I knew if there was someplace that I could borrow books, I would be really excited."
The College Board estimates that the average full-time student at a two-year college spends $1,328 a year on textbooks. Also, according to the National Association of College Stores, the average price of a new textbook increased from $62 (in 2011 dollars) in 2006-07 to $68 in 2011-12.
"The reason why the prices are so high is because the market for textbooks — the free market — is not actually free," explained Elijah Foster, vice president of the Student Library Advisory Council.
"It's a monopoly. They can drive the price as high as they want to because if students want to succeed, they will pay whatever they need to pay to get the book," said Student Library Advisory Council Adviser Erica Hubbard.
"So you always have that demand, you can drive that price as high as you want. And that's the real issue with this." Hubbard added that HCC mainly just deals with two publishers: Pearson and Gale.
"Many of the textbooks that we're getting, they don't have the code," Hubbard said. Access codes enable students to complete online homework and other assignments on course websites.
"Even though you might get a free textbook, there's still an out-of-pocket cost that might come along with that if you're just buying the access code," Hubbard admitted, but added, "that would still save you some money if you just have to buy the code instead of the textbook."

Loading ...
The SGA's textbook library can benefit specific students on an individual level. This new program and the library's collection of textbooks compliment each other.
With the HCC library's regular textbook collection, textbooks can be use for two hours at a time but cannot be taken out of the library. "While we can't allow for the textbook to leave the library, more students will be able to use that book versus having one student to hold on to the book for the whole semester." Hubbard explained.
They're also asking students to sign a donation pledge to promise to donate their textbooks to the program after the semester is over. Next semester, they should have even more textbooks.
A free textbook library with semester-long checkouts is just one solution they're aiming to see implemented.
Foster said that they want to, "try to start some following where we can try to help bring down the price of textbooks, because the price of textbooks is just ridiculous."
One long-term goal is to put pressure on the HCC administration to reconsider how textbooks are chosen, with an emphasis on more affordable options for students.
"We would like to persuade the deans of each department so that they can either make it so that the textbook edition don't change so often," Jessica Nguyen said, or, "perhaps they can see the option of using free textbooks."
Instead of changing textbook editions as quickly as fashion trends, she would like to see one edition stay for two to four years. That way, students can keep passing on their textbooks.
Textbooks seem to lose most of their value when you walk out of the bookstore, typically because a new edition is published every year.
"Say you spend $300 on your calculus book — and you go over to Barnes & Noble, and they insult you when they give you $50-$100 back. Where's the value in that?" Asked Hubbard.
"We know that in some subjects — like chemistry and physics — the technology is changing very fast. Yes, they can change the edition," Thao Nguyen said, "but we're also asking for them to lower the price of the textbook."
Also, the open textbook movement is picking up steam at colleges across the country with professors choosing to use free ebooks and other online resources.
"I think what we're doing is just going to be the catalyst. What we want to do is try to start momentum," said Foster.
Find out more about the SGA Textbook Checkout and browse their textbook listings here.