Diwali Festival
Diwali is one of the most common and most celebrated Indian festivals. MacMillan (2008) defines Diwali as a festival of lights that is a celebration of Rama's defeat of Ravana, an evil spirit. Diwali not only celebrates Rama's defeat over Ravana but also his safe return. According to Ebrahimj and Kaur (2021), some Hindus celebrate Diwali as the day Rama returned from 14 years of exile, while some Hindus in southern India celebrate Diwali as the day Lord Krishna defeated the demon called Nakasura. The Diwali festival symbolizes the triumph of knowledge over ignorance, good over evil, and light over darkness. The Diwali festival also coincides with the Hindu new year, and that is why people believe that it is the right time to start businesses. The Diwali festival is celebrated by Newar Buddhists, Hindus, Sikhs, and Jains.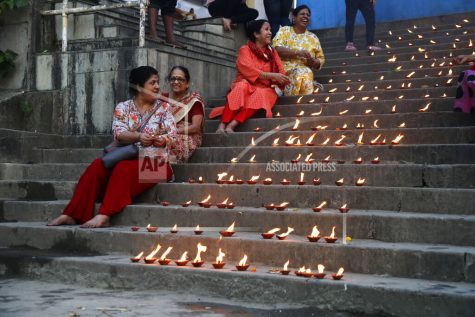 People prepare for Diwali celebrations by cleaning, decorating, and renovating their workplaces or homes with rangolis, which are colorful art circle patterns, and diyas, which are oil lamps. People also wear their finest clothes during the Diwali festival, which runs for five days. The first day of Diwali is called the Dhanteras, which is when people clean and decorate their houses, while the second day is called Naraka Chaturdashi. The third day is the day of Lakshmi Puja ad is usually the darkest night of the month. The fourth day is Govardhan Puja or Padva, which is the day Lord Krishna defeated Indra by lifting the Govardhan mountain and the fifth day is Bhai Dooj which is the day sisters invite their brothers for a lavish meal and perform a ceremony called tilak. The Diwali festival is celebrated by lighting many clay lambs and worshiping Lord Ganesh and Goddess Lakshmi because they are believed to bring good luck, wealth, and prosperity.
According to an article by CNN, Indian Americans are making Diwali their own by doing what their parents did not do. According to Ebrahimj and Kaur (2021), holidays and traditions that Indian immigrants brought with them have continued to evolve with the next generation. American- Indians help have continued with the Diwali festival by fusing Indian and Western culture. According to Ebrahimj and Kaur (2021), Indian Americans keep navigating and finding ways to keep their traditions alive while embracing both their American upbringing and Indian heritage. Indian-Americans also hope that they will be able to pass their traditions to their children to ensure that they maintain their connection with Diwali and other traditional festivals.