Kathy Griffin tells her side of the story in exclusive comedy special
"Kathy Griffin: A Hell of a Story" debuted at SXSW as an exclusive showing, detailing Griffin's life since May of 2017.
The phoenix rises once more.
So what has Kathy Griffin been up to since her career crumbled in May 2017?
The 58-year-old comedian funded her own comedy special, from the film crew to the posters, filming at a fairly small venue in Santa Monica, CA. She wanted to tell her audience what really happened in her version of the story since the photo of Donald Trump's [fake] severed head. That image alone made U.S. history as a way to take down an American citizen from the highest levels of government.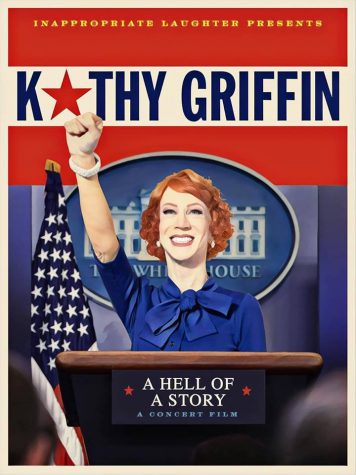 Even the big names in streaming, such as Netflix and Hulu, gave her the big fat N-O to streaming her new special. Those who went to SXSW were the first ones to see it, as they were the only ones who said "yes" to world-premiering her special. The heads of SXSW say that they want to "promote the freedom of expression."
Her hypothesis was simple: if this could happen to you, it could happen to anyone.
She lost everything after that photo was posted. TV shows, her world tour, endorsement deals, even her prized friendship with CNN correspondent Anderson Cooper. The government flagged her for being part of ISIS, and worst of all, she could have gone to prison for life – for "plotting to assassinate the president of the United States of America.
Griffin had her own TV show on Bravo, My Life on the D-List, and was an advocate for LGBTQ rights. But one thing she is very well-known for was her outspokenness that led her to being banned from many shows.
Then the death threats came after. Griffin was more than happy to read some of them that made her laugh (and probably cry).
Griffin takes us behind the scenes in the beginning, where she prepares for her photo shoot, not knowing the fact that it would take the world by storm. Her photographer, Tyler Shields called President Trump the "social media president".
The humor in her new special might not be for everyone. If you aren't into dirty political humor where Griffin pokes fun at The White House, then it's best to steer clear. However, loyal fans would enjoy it from start to finish.
But one thing the audience noticed, was the blue 50s dress she wore; it was the same one she wore when the photo went viral. Griffin felt proud of wearing it again, as it "symbolized a light of hope".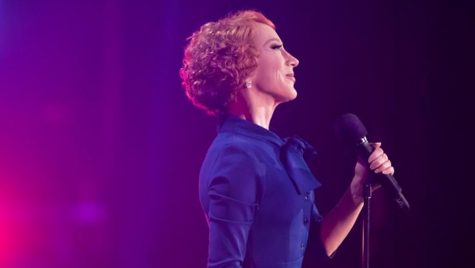 During both of her showings at SXSW, she gave away merchandise to her audience as part of her "apology" to the public. Most of which were exclusive from her previous World Tour, such as t-shirts, buttons and "Impeach Brett" mugs (in reference to U.S. Supreme Court Justice Brett Kavanaugh).
Basically, Griffin's special was more trash-talk towards President Trump. Although she wanted to make things perfectly clear (and she did during her premiere) that she was "exercising her First Amendment right." If only the big stream companies would give her just one chance to share her side of the story, the public, and Hollywood, would finally forgive her.