Steven Spielberg clashes with Netflix; faces backlash
Recently in the past weekend, Film Director Steven Spielberg has faced backlash for his plans to exclude Netflix from the Oscars.
I must admit, I'm a big fan of movies like Jaws and Poltergeist; two movies that are currently available on Netflix. But, Spielberg believes Netflix should only compete for awards at the Emmy awards and not the Oscars.
Fans say that Netflix-backed films don't play by the same rules as studio films. Others believe that Netflix not only provide diversity, but also give smaller films a chance for a larger fanbase.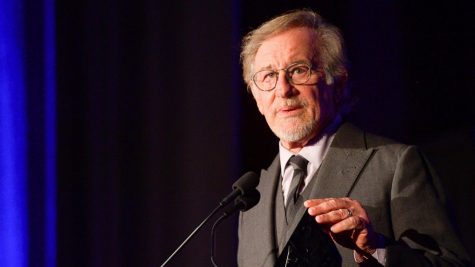 Lets discuss the former: Netflix films don't go through movie theaters like traditional films such as Jaws.  Netflix can be watched all across the world on demand anytime. Regular studio films are limited in that aspect.
Spielberg witnessed a Netflix backed film, Roma, almost run off with the Academy's most coveted award, Best Picture. Instead, Roma received three other Oscars; one for Best Film Director, one for Best Cinematography, and one for Best Foreign Language.
Netflix says it "provides diversity to the film industry". Roma is the first Mexican film to win an Oscar. The 91st Academy Awards witnessed its most diverse awards show in recent history.
Spielberg continues his crusade against Netflix. Currently, Spielberg sits as Governor of the Academy's Directors Branch, which means he can push for a change in the Oscars' eligibility rules.
On March 4, Netflix released a statement via Twitter in response to Spielberg's comments:
We love cinema. Here are some things we also love:

-Access for people who can't always afford, or live in towns without, theaters
-Letting everyone, everywhere enjoy releases at the same time
-Giving filmmakers more ways to share art

These things are not mutually exclusive.

— Netflix Film (@NetflixFilm) March 4, 2019
The next Academy Award meeting will be held in April. I am pretty sure Spielberg will be looking for others to support him in his quest to defeat Netflix. This battle is far from over. This could come down to one vote like the Spielberg-directed movie Lincoln,  another movie you can stream on Netflix. Only time will tell who will prevail.