Latest Nintendo Direct brings more Mario, Fire Emblem, plus other new games
Gamers, time to throw your wallet at Nintendo once again; as they have announced brand new games as well as upcoming titles coming to the Nintendo Switch later this year.
Yoshiaki Koizumi, Deputy General Manager of Nintendo, anchored the 36-minute-long Direct. It was Nintendo's way of broadcasting news on upcoming games, as well as updates directly from game developers, showcased numerous franchises such as Super Mario, Legend of Zelda, and Fire Emblem. It also featured franchises who are new to Nintendo.
One game Koizumi emphasized is the successor to the Wii U and the 3DS versions: Super Mario Maker 2. Finally getting a sequel for the Switch, it will feature new modes and items to use for creating custom Mario levels based on various Super Mario titles. Although said "features" remain mysterious at the moment, players can expect new and creative ways to make unique (and somewhat impossible) levels.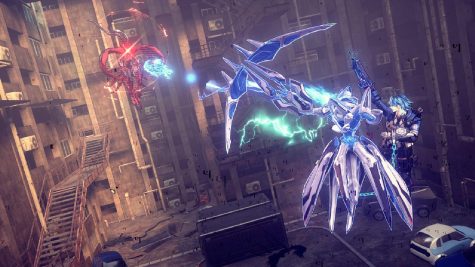 Not to mention, the title screen had Luigi. Maybe there would be a two-player mode?
One other noteworthy news is that the highly-anticipated game of 2018 is finally getting an update. Super Smash Bros Ultimate will be releasing Version 3.0.
Details regarding the update are unknown at this time, however, a brand new wave of Amiibo figures is set to release throughout 2019. Figures include Pokemon Trainer, Isabelle from Animal Crossing, Snake from Metal Gear Solid, and Simon Belmont from Castlevania.
A new Fire Emblem game will be hitting stores soon. Fire Emblem: Three Houses, which tells a story of a mercenary who gets offered a position to teach at an academy after an unexpected incident. The academy is separated into three houses, representing three landmasses of the Continent of Fodlan.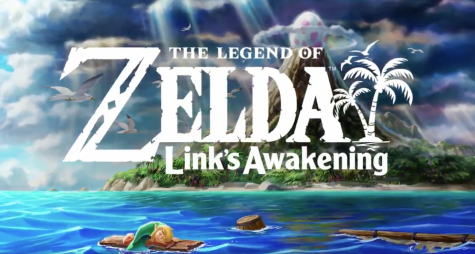 Finally, to seal off the first Direct of the year, Koizumi announced that a 1993 Legend of Zelda game "will be reborn". The Legend of Zelda: Link's Awakening will have a new home on the Switch with stellar graphics. No word on the exact release date, but it is slated for 2019.
Full list of games & game updates featured on Direct:
Super Mario Maker 2 – June 2019
Marvel Ultimate Alliance 3: The Black Order – Summer 2019
Box Boy x Box Girl – April 26, 2019
Super Smash Bros Ultimate – Update Version 3.0 coming Spring 2019; Amiibo will be released in waves throughout 2019
Captain Toad Treasure Tracker – Free Update: Available Today; DLC: March 14, 2019 (players receive one free course after pre-ordering)
Bloodstained: Ritual of the Night – Summer 2019
Dragon Quest Builders 2 – July 12, 2019
Dragon Quest XI – Fall 2019
Disney Tsum Tsum Festival – Summer 2019
Starlink Battle for Atlas – Spring Update: April 2019
Rune Factory 4 – Sometime in 2019; Rune Factory 5 confirmed for development.
Oninaki – Summer 2019
Yoshi's Crafted World – March 29, 2019
Fire Emblem: Three Houses – July 26, 2019
Tetris 99 – Available Now
Dead by Daylight – Fall 2019
Deltarune – Chapter 1 for free available February 28
Daemon X Machina – Demo available for free today
GRID Autosport – Summer 2019
Hellblade: Senua's Sacrifice – Spring 2019
Mortal Kombat 11 – April 2019
Unravel Two – March 22, 2019
Assassin's Creed III – May 23, 2019 along with Liberations
Final Fantasy VII [Original] – March 26, 2019
Chocobo's Mystery Dungeon EVERY BUDDY – March 20, 2019
Final Fantasy XI – Available Now
Astral Chain – August 30, 2019
Legend of Zelda: Link's Awakening – 2019