Fighting the Bad Guys: Cancer patient sworn in as cop for a day
Houston-area 6-year old Abigail Rose Arias had her dream come true when she became the newest member of the Freeport Police Department. Abigail was sworn in by the Chief Ray Garivey after he learned about her interest in law enforcement.
According to KPRC, Abigail has been battling cancer for two years. She has a terminal cancer known as Wilms tumor, a cancer in which a malignant tumor affects a child's kidney, that can later spread to other organs such as the lungs and liver.
In an interview to KTRK Abigail said, "I have cancer. The bad guys are in my lungs." The 6-year old has terminal cancer, which there is no cure for. Her mother said in an interview to ABC13 that the doctors told the family that is was "time to enjoy some life." After receiving the news she cried for weeks but Abigail is refusing to let the bad guys win.
"To go through this and to realize that there is nothing you can do for your kid, as a parent, it was tough. It was very tough on us." said Abigail's father, Ruben Arias.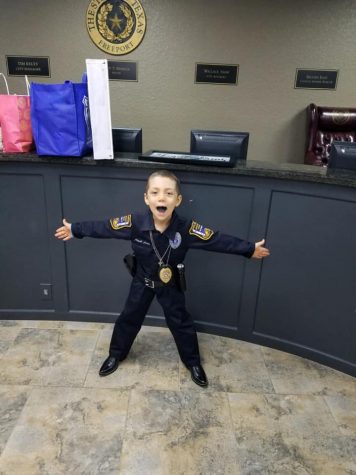 On February 7th, the Freeport Police department shared a post and video on social media of Abigail's swearing in. Abigail wore a custom-made uniform from an organization called Cop Stop to the ceremony in which several loved ones and officers from several different agencies attended. During the emotional ceremony Abigail promised to, "to keep fighting the bad guys until all [her] cancer is gone."
There has been a GoFund me page set up for donations for Officer Abigail Rose Arias and her family as she continues her battle. To donate, go to  https://www.gofundme.com/mca88g-abigail-strong
About the Contributor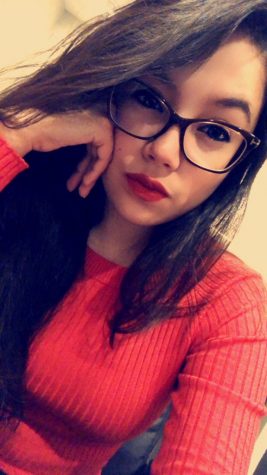 Esmeralda Rocha, News Editor
Esmeralda is a Communications major, specializing in Journalism. She has had a passion for the press for years and is interested in pursuing investigative...