Pikachu celebrates 20th anniversary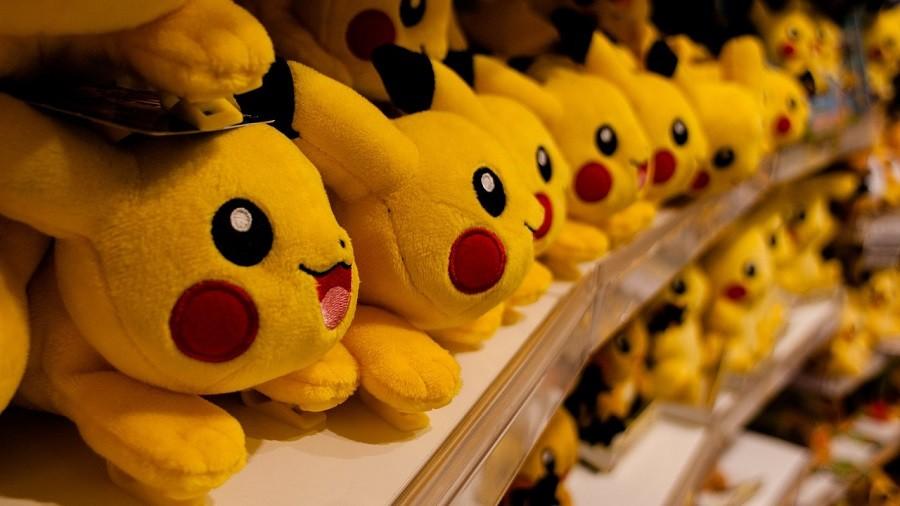 Pokemon celebrated their twentieth anniversary on Feb. 27 by making a game called 'Sun and Moon' available for Nintendo DS.
Pokemon was established in 1996 in Japan, starting off with the first two games of red and green. Originally, it wasn't named Pokemon it was called 'Pocket Balls'.
The animated TV series Pokemon premiered in April 1997 in Japan. One year later the animated series came to the United States and garnered 1.5 million views in its first month. Pokemon was introduced in America by having an expo in Los Angeles, CA. Also In 1998, Nintendo released Pokemon blue and red.
Nintendo also created a Pokemon Pikachu. It is a small virtual pet that could go into your pocket and you were able to play any time you wanted.
The year 1999 was big for Pokemon. They released the hugely popular trading card game. Fans were now able to collect cards and trade them amongst their friends. In April, Super Smash Bros. was released having Pikachu and Jigglypuff as playable characters. In the 90s pinball was popular, so Pokemon and Nintendo released a game called Pokemon Pinball.
In September 1999, season two of the animated TV series Pokemon was premiered. Later on, the game Pokemon Yellow: Pikachu edition was released for the Gameboy. By the end of 1999 Pokemon premiered their first movie called 'Pokemon The First Movie'.
In 2000, Pokemon started off the year by having a stadium tour, visiting 20 U.S. cities in February. The second movie was published in July. In September, Pokemon created a three-day event called: Pokemon World Champions. To finish the year, Pokemon went live with the first stage show performing in Radio City Hall in New York.
In November 2001, Pikachu was featured in the Macy's annual Thanksgiving parade for the first time after the third movie came out in April.
As the legend continues for Pokemon, in 2002 different trading cards were created and the fourth movie was released.
Pokemon's Ruby and sapphire games were released in the beginning of 2003 for Gameboy Advance. By the end of the year, Nintendo created the Pokemon channel exclusively for the Nintendo cube.
At the start of 2004 Pokemon published its fifth movie and in June it the sixth movie came out. Toward the end of the year Pokemon created its first ever-trading game world champion. The event was held in Orlando, Florida. Japanese people won in every age division.
In February 2005 the seventh movie was published and by March the technology grew for Nintendo, so Pokemon Dash was created for Nintendo DS, but they still created games for Gameboy Advance. Pokemon trading card game world champion's event was held in San Diego, California during the month of August. U.S. players made a comeback and won in every age division.
Pokemon's tenth anniversary kick off was in at the American Toy Fair in New York City, and a mall tour starting in Miami in February. The tour lasted several months through 24 cities, finishing off in New York City. In August Pokemon had its first ever Video Game National Championship. Later they had their trading card Championship in California, and they had their first European champion. To end 2006 the eighth movie was published.
By 2007 Pokemon premiered its ninth movie. Nintendo created a game called: Pokemon Battle Revolution for the Wii. In August, Pokemon's trading card game was held in Hawaii with the youngest champion being only 7 years old.
February 2008, the tenth movie of Pokemon was released. As the Wii and the Nintendo DS were becoming more popular, Pokemon stopped creating games for Gameboy. The trading card game and the video game showdown were held in Orlando, Florida.
In February 2009 the eleventh movie was released. Pokemon created their trading cards and games as the platinum version. A boutique opened in Times Square Toys R Us dedicated to Pokemon. Pokemon combined both championships and held them in San Diego, California, before ending the year off with their twelfth movie.
Pokemon's theme for the beginning of 2010 was heartgold and soulsilver. They created trading cards and games off of it. The Pokemon championships were held in Hawaii and had its first female champion and male champion of three consecutive wins in video games. The Pikachu Balloon made its tenth appearance in the Macy's annual Thanksgiving parade.
Pokemon kept growing, especially with their animated season and the black and white version of the game. The Pokemon championship had their first Brazilian and Australian champion held in San Diego, California. The online trading game launched for Mac and PC at the end of August.
Pokemon keeps hosting their annual championships and are still making more trading cards and video games. In 2013 they had their own TV mobile app. PokemonCenter.com is the official apparel website, which was launched in 2014. The trading card game online is now an app for iPad as of 2014. Throughout the year of 2015 more mobile apps were developed and the eighteenth movie of Pokemon was released.