HCC engineering head touts program
Over 100 science majors flooded HCC Central's science career fair on Thursday April 16 to learn more about degrees and careers they can pursue in their field.
One of the speakers was Susan Thompson, who spoke about the engineering program she directs that is hosted at HCC's Alief-Hayes campus.
Thompson said that engineers, "Make our lives better, and stronger, and more fun. Engineering is a creative, collaborative, lucrative, and fun degree program."
At the Alief campus, students can earn an Associate of Science and Engineering Science degree, through HCC's partnership with the University of Texas at Tyler.
"Through this degree, you are able to earn bachelor's degrees in engineering – engineering in mechanical, electrical, and civil," explained Thompson, "These are seamlessly aligned though the A.S.E. degree that has been established it will feed directly into the UT-Tyler program."
This program allows engineering students to take more classes directly related to their major. "If you go the basic A.S. — Associate of Science — route, you are going to need about eighteen hours of engineering credit before you are able to start your junior year," Thompson pointed out.
Thompson said that's what makes the program unique: the 18 hours of engineering credit students will be completing in their first two years of college.
In tuition, the deal comes out to be less than $19 thousand for a four-year engineering degree. That's nearly 50 percent in savings. Students also do not have to leave Houston to complete their UT Tyler Engineering BS degree with this partnership.
According to the U.S. Bureau of Labor Statistics, the 2012 median salary for civil engineers is $79,340 per year; mechanical engineers can expect to earn $80,580 per year; and electrical engineers can expect $89,630 per year. Out of the three, only civil engineering is expected to have a faster than average growth rate of 20%, with 53,700 new jobs being added between 2012-2022.
Part of Chancellor Maldonado's newly unveiled college of the future transformation plan is multiple "Centers of Excellence" to host particular program and degrees. The centers of excellence are styled after HCC's Coleman College of Health Sciences.
Chancellor Maldonado announced Friday April 10 that one of the centers of excellence will be for engineering at the Alief-Hayes campus. The campus has already grown into a center for engineering with this program.
While Thompson admitted that most chemistry and physics classes students may take at any HCC campus, "There are a few [classes] that are only offered at the Alief campus."
About the Contributor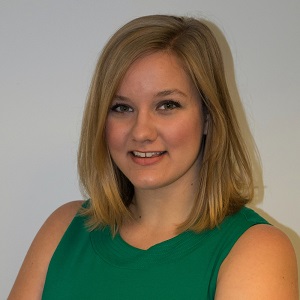 Alyssa Foley, Editor
Alyssa served as The Egalitarian editor-in-chief from October 2014 - May 2016, and she served as the news editor from January 2017 - May 2017. She transferred...