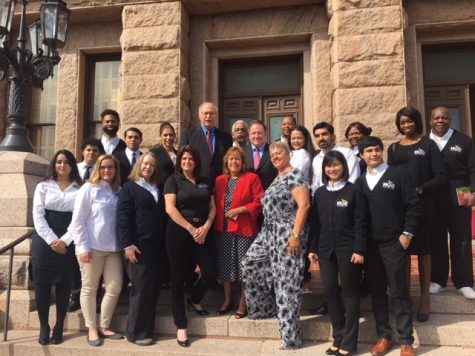 Alyssa Foley, News Editor

February 22, 2017
AUSTIN, Texas – Students joined Houston Community College trustees in lobbying for the college at the Texas State Capitol. Fourteen HCC students traveled to Austin for Community College Day on Tuesday, Feb 7 when students from community colleges across the state swarmed the capitol grounds....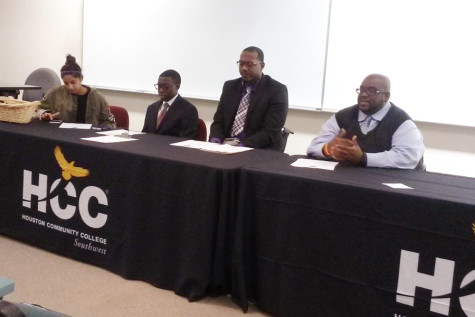 Alyssa Foley, Editor in Chief

October 12, 2015
The Southwest Student Government is collecting student signatures to petition for a new recreation center. "The whole idea behind it is increasing student retention and increasing student enrollment," explained President Charles Tolden after the Sept. 30 General Assembly meeting. "What would...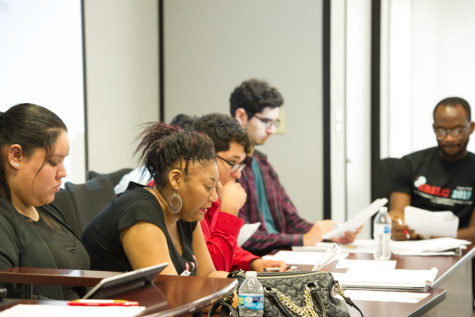 Alyssa Foley, Editor in Chief

September 10, 2015
The United Student Council is the collective student body of Houston Community College. delegates from every college represented their peers at the USC general assembly meeting on Sept. 4. Student government is a communication channel where students can bring their concerns to the officers, who then address the college administration. According to the official HCC student handbook, the purpose of student government is to, "address the issues brought forth by the student body," and, "become directly involved in the decision-making processes of HCC and its colleges."