The Ohio Derailment: What's The Big Deal?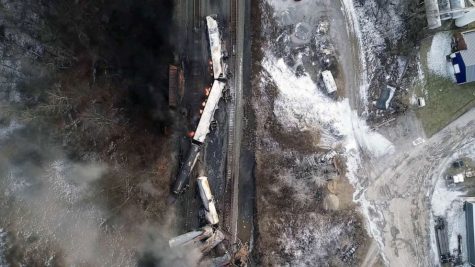 Fiery flames and black smog engulfed the sky in the small Ohio town of East Palestine on February 3, 2023. Described by local residents as  "modern doomsday"; the event resulted in 50 cars of a freight train crashing along the eastern border of Ohio and Pennsylvania. The train operated by Norfolk Southern carried hazardous chemicals, which caused significant environmental damage and posed a high threat to the health of residents. The incident has highlighted the importance of infrastructure maintenance and investment while ensuring the safety and well-being of communities. More importantly; it underscores the risks of transporting hazardous materials through densely populated areas.
According to reports, the train carried vinyl chloride, butyl acrylate, and ethylhexyl acrylate; in which in case you are confused by the terminology; these are very dangerous toxins. Officials tested more than 400 homes within the vicinity for any contamination, and they were still tracking a plume of chemicals that got spilled, which, according to them, had killed nearly 4,000 fish as it made its way to the Ohio River .
Emergency services worked to contain the spill and prevent further contamination, but the extent of the damage caused by the incident is still being assessed.
To some, the incident is suspected of resulting from an external attack. The accident is still under investigation for reasons such as this. While rail is considered the most relatively safe mode of transportation, accidents like this can have serious consequences. According to the Federal Railroad Administration, 1,966 train accidents in the United States in 2022 resulted in 84 fatalities and over 1,200 injuries.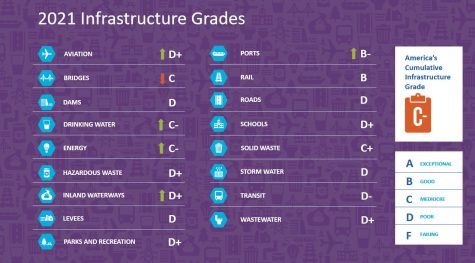 As of 2021, the United States has a grade of C- from the American Society of Civil Engineers for its infrastructure in its 2021 report card. The 2021 report card for America's infrastructure grades also reveals widening investment gap. The report noted that many of the country's roads, bridges, and railways require repair or replacement. Please address these issues to ensure public safety and economic growth.
The Ohio Derailment  is a stark reminder of the risks of neglecting our infrastructure. The real question in play is how explosive should the reality of outdated infrastructure get before we must invest in the maintenance and upgrades necessary to ensure the safety and well-being of our future.