HCC hosts golf tournament for Minority Male Initiative Foundation
On Oct. 17, Houston Community College hosted the annual HCC Minority Male Initiative Fall Golf Classic to raise money for minority male students that are enrolled in Science, Technology, Engineering, and Math (STEM) programs. Many golfers, sponsors and donors participated in this tournament at the Quail Valley Golf Course. The Minority Male Initiative foundation started a STEM program to help young children by creating summer camps, field trips and scholarships.
Prizes included a 2-year lease on new BMW cars for anyone who could score a hole-in-one at certain holes.
The HCC Minority Male Initiative tournament started in 2010, and participation has grown since then. According to the Houston Forward Times, last year 137 people participated and raised approximately $66,000. With more than 148 players participating this year, over $100,000 was raised.
Most people thought it was a great idea to fund the foundation this way because the foundation itself will not able to reach their goal without this support.
"This is four years in a row for me," said Tod Bisch, "I enjoy from the comradery," Bisch said, adding that, "[it's a] good day to see everybody […] And [it's] for the good cause."
"I participated for the last three years," said Stacy Welcome, "It is for a good cause, whenever we can put money forward to and for the career and get them the opportunities specifically for the minority male is the winner." Welcome added, "I think it's very successful because they are able to get participation from large corporations as well as faculty and staff, so just to be able to promote the program itself makes it more successful." She added that, "it's not just a once a year type of thing, it's probably one of the biggest events to support the program."
About the Contributor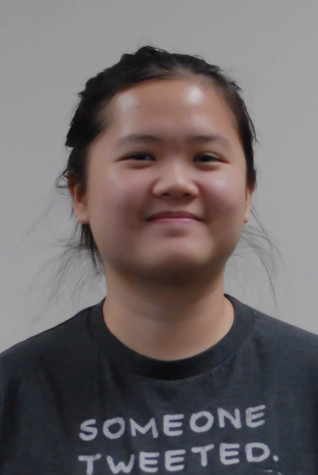 Chutiya Metheesupapak, Staff Writer
Chutiya was born in Bangkok, Thailand. She is a Communications major, with a focus on Media Production. She enjoys producing any kind of media. She loves...