A Principle's Thoughts on the COVID-19 Vaccine and Pandemic Silver Lining
On March 2, 2021, the acting secretary of the Department of the Health and Human Services, Norris Cochran, issued a directive requiring all COVID-19 vaccine providers who are administering the vaccine purchased by the United States to make available and administer the vaccine to staff working in schools and to licensed child care providers.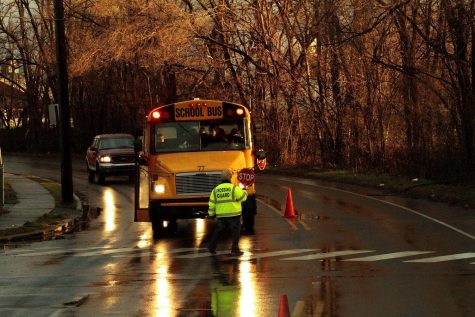 I had the pleasure of interviewing Principal Lauren Mailhiot, of DeAnda Elementary, to ask her about the changing COVID-19 vaccine eligibility, Governor Greg Abbott's mandate to make masks optional and the unintended consequence of the pandemic on our children's learning. Here's what she had to say:
Teachers can now receive the COVID-19  vaccine, how do you feel about that?
With the vaccine, I think it is excellent that teachers and staff members in education have the opportunity to receive it… I think it's great that our educators are being prioritized to have the option to be able to take it if they like.
Principal Mailhiot declined to comment on the vaccine becoming mandatory as that would go into human rights and the right to choose.
How do you think the students are coping with the pandemic?
I think the pandemic has been a challenge for everyone and everybody has a different level or a different reaction to how they're dealing with it. I don't think there's a blanket statement of all kids are doing bad or all kids are doing great. It's more of how is each individual child dealing with it. Some tend to be doing a little bit better depending on their background or family situation…
Do you think [Governor Abbott's] mandate will make your job more difficult in dealing with the pandemic, especially after Spring Break?
The Texas Education Agency has left the masking decision up to each district. I know there has been, from parents, we've heard some concerns about what each district is going to do but before the mandate went into effect, at least the ones I know in the local area, have created their decision based on a variety of resources and information. So HISD, we continue to follow HISD's guidance following the CDC's guidance to keep masks and keep social distancing protocols.
Do you think it'll be a problem for you returning from Spring Break, maybe higher levels of COVID-19?
Any time that there is a break, Thanksgiving break or the winter break over Christmas or Spring Break, where it's extended time, I think there's always a concern around gatherings, whether your gathering with family members or friends or going on vacation. That's something that we think is really important just to be mindful of and we continue to work with our parents and to educate our parents of, even though we're on a break. We still want to socially distance and encourage mask wearing because we don't want any of our children or our staff members to come ill with COVID-19 or to even be a carrier so we want to encourage the safety practices that we employ at school because believe it's best to keep everyone safe, but yes, there's always a concern returning from a break that might elicit a social gathering.
Are there any silver linings to this situation?
I think the silver lining is, that this is, COVID-19, is no longer a shock. Back in last year, right, back in the middle of March, April, May, we didn't really know COVID-19. We didn't know, really, how do you get it, how do you protect yourself, and then, how do you operate safely so that you can continue something that's close to a normal. And even with schools, HISD schools started the first six weeks virtual and so transitioning from virtual to offering in-person classes and equipping our teachers, equipping our classrooms and equipping our children with the education behind how to stay safe was really, really critical. But now that we have the systems in place its more, I feel like we're able to be in a safe routine.
Since the pandemic, virtual classes have been an option for when students can't make it into the classroom. We saw this during the winter storm [in February]. Classes were virtual for about three days the week after [the winter storm]. Do you think this will be the case going forward, where, if there's an emergency, classes will resume in a virtual manner?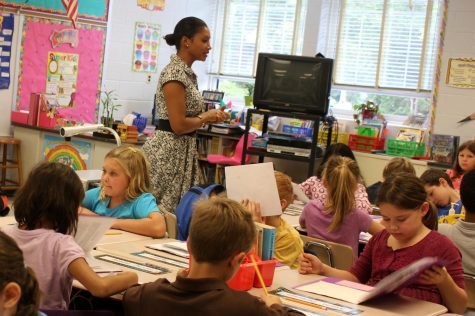 What I think is, and actually, maybe this is one of the silver linings too, I think it's an unintended consequence of the pandemic, getting our children access to technology and internet so that in the event of a major disaster or a spike in COVID-19, that our children aren't going to lose learning  because they're not able to come in person. I think it's a really important step and I applaud Houston ISD and other districts that have placed a priority in getting technology and internet access to our children because we want to minimize the learning gaps and learning losses from any interruption in schooling, whether it's a pandemic or whether it is a winter disaster. We want to continue to do the best we can to educate and virtual learning is absolutely better than no learning at all.
Leave a Comment