Boneless wing: Are they just adult chicken nuggets??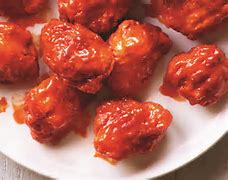 Boneless wings are in fact not wings at all. THERE I SAID IT.
Chicken Nuggets are the remaining meats or are from the thigh portion itself, then are bleached to be white, and then ground up, mixed with a chemical binder agent, and pressed into uniform sizes. Whereas boneless wings are pieces of the chicken breast cut and battered to look more like wings.
If you ask me, those are NOT how wings are made. Wings are quite literally wings taken off of the body of the chicken. Boneless wings are made an identical way chicken nuggets are made therefore they are NOT a wing. I was misled my entire life. I thought that boneless wings were wings with the bones removed but nope they are just overpriced chicken nuggets. Although boneless wings are not as processed as chicken nuggets, they are still not wings. I vote we begin calling them adult chicken nuggets instead of misleading America.