The Houston Dynamo Gain A Credible Draw Against LA Galaxy
The Houston Dynamo drew with the LA Galaxy on Saturday in a 1-1 game that left Dynamo fans in high hopes for this season. The Galaxy opened the scoring in the 13th minute when Galaxy goalkeeper David Bingham lobbed the ball towards ex-Boca Junior player Christian Pavon who shot the ball past Houston's newly acquired number one Marko Maric.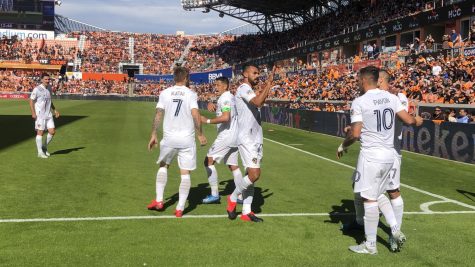 The game would continue to be 1-0 until the second half when Houston's Mauro Manotas equalized it in the 54th minute of the game after fullback Zarek Valentine, who joined during the winter, passed the ball through to Manotas in the Galaxy's third.
The Dynamo did not have Honduran international Alberth Elis, who was listed out for the match, and Columbian veteran Darwin Quintero, who was listed as questionable.
There were a lot of good things to take away from this match. One is the defense holding its own against Chicharito and not allowing him to score on his debut, let alone get an assist. The Dynamo pulled ahead over the Galaxy with 84% passing accuracy and being in the Galaxy final third with 81%. The Dynamo also had an overall possession of 59.3% over the Galaxy's 40.7%.
With the Dynamo having gained this draw against a much more well-funded opponent, fans should expect a good season ahead with Tab Ramos at the helm.