Students compete in 'Festival of Fear' Speech Tournament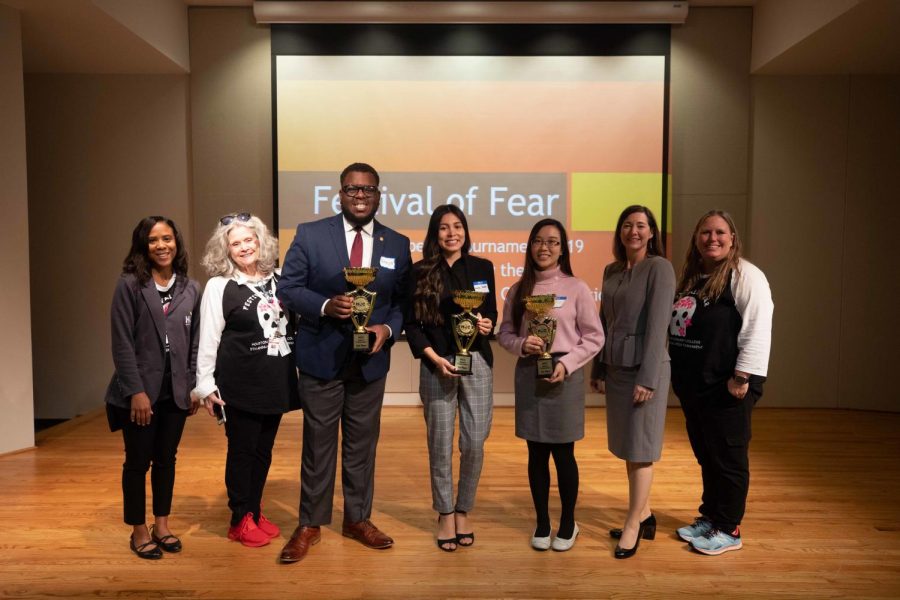 Egalitarian Files
November 11, 2019
Houston Community College students showcased their public speaking skills while vying for prices during the HCC speech program's fifth annual Speech Tournament at Eastside Campus.
Student Kiara Saravia won the tournament — billed as a "Festival of Fear" — and earned a $500 HCC scholarship. Greg Norwood finished second and received a $250 scholarship while third-place finisher Nhi Bui took home a $100 scholarship.
Judges graded the competitors' performances as they gave informative speeches based on their interpretations of fear. Scholarships were awarded by the HCC Foundation.