Loughlin hit with consequences in college admissions scandal
Actress Lori Loughlin and fifteen other parents have been charged in the connection with the college admissions scandal. The parents include actress Lori Loughlin and her husband Mossimo Giannulli. The accused parents are asking prosecutors to hand over evidence, according to Monday's court case. The government has stated that the discovery of the admissions scandal had been "extremely lengthy". The defendants of the case have not yet received any evidence from the filing states. The legal team assigned with the case have requested to suspend any major decisions made until they can review the prosecution's findings ahead of the next scheduled hearing on June 3.
Prosecutors say that the "Full House" actress and the prized fashion designer paid $500,000 to a fake charity to get their two daughters accepted into the University of Southern California. The fake charity falsely classified the two daughters as crew recruits. Although the USC coach who made the fake crew profile for Loughlin's daughter has pleaded guilty. The actress pleaded not guilty on two conspiracy charges in the alleged scandal, according to the federal court filling entered last week. As for the other accusers, they paid money to have a person take their children's test for them and gave some for a fake charity, hiding it from their children and authorities. So far, Loughlin's case has been more of a significant involvement in the fraud.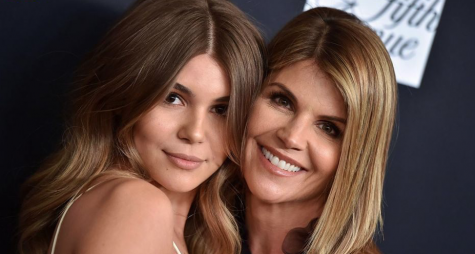 Prosecutors state that the alleged scandal is the largest of its kind involving 50 defendants across six states. Since the scandal, the experiences of Loughlin and the other actors have been identical.
The Hallmark Channel has announced it would not continue any shows that feature Ms. Loughlin. As for her children's college futures it has been uncertain. USC officials state that they would block any student tied to the scandal from registering for new classes or withdrawing from the university, leaving Isabella Rose Giannulli and Olivia Jade Giannulli in an academic hold. As of last month, Sephora has dropped their partnership with Olivia Jade, whose millions of followers watch her broadcast videos from her dorm room.