"Game of Thrones", "Flash" stars coming to Comicpalooza
Winter is coming in Houston.
Wait, what?
Brace yourselves, Houston. Comicpalooza announced Game of Thrones actresses Emilia Clarke, Nathalie Emmanuel, and The Flash's Grant Gustin as headliners to the 2019 comic convention, which will run from Friday, May 10 to Sunday, May 12 at George R. Brown Convention Center.
In anticipation to the upcoming final season of Game of Thrones, Comicpalooza announced on March 27 that it will transform the weekend to "the mother of all weekends".
Emilia Clarke, who plays Daenerys Targaryen has never appeared at a convention before, and fans are extremely thrilled that they will be able to see The Mother of Dragons in person this year in Houston.
"This is the first time Clarke has appeared at a comic convention where fans can see her in a panel, take photos, and receive autographs," the convention stated in a press release.
Appearing alongside Clarke is Nathalie Emmanuel, who portrays Daenerys's advisor, Missandei on the show. Both actresses will appear on May 11 and 12.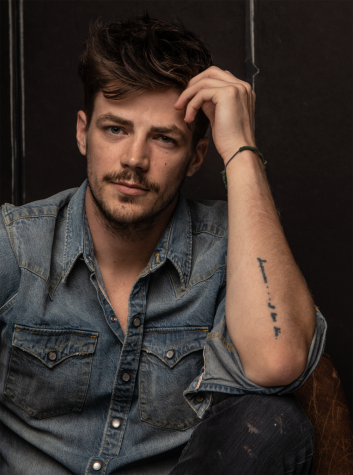 The Flash strikes Comicpalooza weekend, as well.
The convention will also host two "Flashes". The original Flash actor from the 90's series John Wesley Shipp will make an appearance alongside the current Flash actor from the CW series Grant Gustin.
Gustin currently portrays Barry White in the current series, which just wrapped up its fifth season.
"Grant Gustin is a phenomenal addition to the Comicpalooza lineup with all of the excitement and anticipation surrounding this year's show," said Michael Heckman, Comicpalooza President, "Last year, we exceeded our expectations, delivering a program that hosted top-tier talent and a diverse and entertaining program that was enjoyed by guests of all ages.  This year promises to deliver an even better event."
Gustin will only appear on Saturday, while Shipp will appear all weekend.
Other notable guests
Fans of the popular anime My Hero Academia are in for a treat as several voice actors will make a weekend appearance at Comicpalooza. Notable actors include Brittney Karbowski, Monica Rial, and Josh Grielle.
90's kids are also in for a treat as well. The Animaniacs crew are back together once more. Beloved voice actor Rob Paulsen will bring his talents to the show alongside voice actors Tress MacNeille and Jess Harnell, all three of which have given voices to Yakko, Wakko, and Dot.
Star Trek will visit the convention once again, only this time The Next Generation series will have their turn. Appearing all weekend are actors Gates McFadden and Michael Dorn.
Other guests appearing all weekend are John Barrowman (Doctor Who), Erick Avari (Stargate SG-1, Mr. Deeds), and Billy Zane (Back to the Future, Titanic).
Another record weekend, maybe?
Comicpalooza is expected to draw a similar crowd as last year Spider-Man actor Tom Holland made a spectacular appearance, drawing record-breaking crowds.
Passes are on sale right now starting at $78 plus tax and fees. Prices may go up at the door. VIP, Speed Passes and autograph/photo op tickets are also available online at comicpalooza.com.