D.C.-bound: HCC student accepted to Gallaudet University
Mary El-Krab is among the 5% accepted into ASL program
Mary El-Krab has been accepted into Gallaudet University, a school for deaf and hard of hearing individuals. Although El-Krab is not hearing impaired she will attend under a select group of hearing students who know American Sign Language and would like to study alongside deaf and hard of hearing individuals. This interview will give an in-depth look into El-Krab's life, love for sign language, and the Gallaudet University's selection process.
The Beginning of a bright future – 
El-Krab was born and raised in Houston. Her parents are of Middle Eastern decent and always envisioned their daughter of becoming a doctor or lawyer someday. She reminisces on how strict her parents were when she was a child. "They were so strict on me growing up, but they always supported me no matter what." El-Krab knew that being a doctor or lawyer was what her parents wanted for her. By the time she was in high school, she enrolled in a sign language class, so she could communicate with her deaf friend.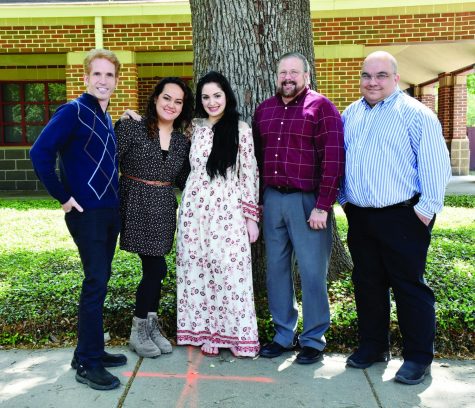 El-Krab wanted to communicate with people that were hearing impaired. During this time, she befriended several individuals who could not hear, and embarked on a new journey to learn more about the culture of sign language. It wasn't until her senior year that she decided she wanted to make a career out of sign Language.
Road to Success –
El-Krab was enrolled in San Jacinto Community College. But they took away the sign language courses.  But that did not discourage her because she found multiple interpreting programs available at Houston Community College. El-Krab became more involved with the deaf community which forced her to learn at a faster pace.
She eventually graduated from Houston Community College with an impressive 3.8 GPA.
The Prestigious Gallaudet University –
Gallaudet University sits in Washington D.C and is the first University for deaf and hard of hearing students. It is the only college that's adapted its entire program specifically for the hearing impaired. El-Krab decided she wanted to apply to Gallaudet. The first step was to write an essay. Then she had to 'face time' with a recruiter sole by sign language. El-Krab then landed a second interview which provided tougher questions and tested her sign language skills overall.
Congratulations, You Have Been Accepted –
El-Krab opens an email from Gallaudet University. Instantaneously, her phone sends her a text message from Washington D.C. She reads the messages and finds out she has been accepted into the program. "I would love to work in a hospital for deaf children after I graduate." Says El-Krab.
El-Krab wants parents with deaf or hard of hearing children to know that "Your child is fine, they have a language culture, they have a wonderful culturally rich deaf world out there." She also encourages everyone to learn sign language but stay humble. "you have your good sign language days and you have your bad ones. Nobody is better than the next person," said El-Krab. "I thank my teachers for teaching me the basics but I give all my credit to my deaf community, I learned from them."