University of Houston advances to Sweet 16 for the first time since 1984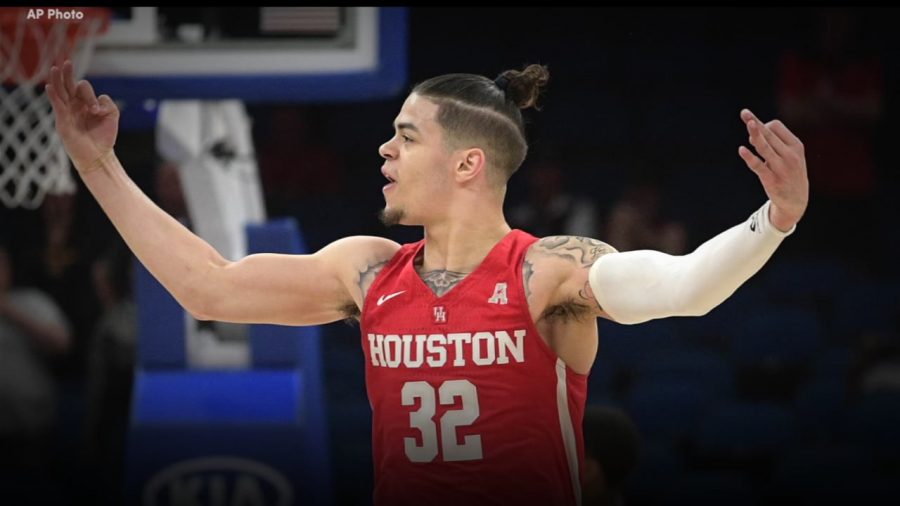 Frederick Barnes, Staff Writer
March 29, 2019
The University of Houston Men's Basketball team are living their best life.
The team has a lot to celebrate this semester. For the first time since 1984, they will advance to the "Sweet 16" to play the Kentucky Wildcats. Last week they defeated Ohio State University with a final score of 74 to 59.
Legendary University of Houston Men's Basketball coach Guy Lewis, who coached the likes of Clyde Drexler and Hakeem Olajuwon, would be extremely proud of what the basketball program has accomplished this season. Lewis took the University of Houston Men's basketball team to multiple Final Four appearances in back to back years.
Unfortunately, the University of Houston was defeated by Georgetown on April 2, 1984, with a final score of 75 to 84.
But current University of Houston Men's Basketball coach Kelvin Sampson has a chance to finish what Lewis started.
Sampson, former Houston Rockets assistant coach joined the University of Houston Men's Basketball program as head coach on April 3, 2014. The smell of redemption entered his lungs as he walked the practice court for the first time. He looked around at the throwback banners left by Lewis and vow to bring home a National Championship Title.
Whatever the case may be, Sampson will try to defeat a Kentucky team who are playing at their best. University of Kentucky Wildcats Men's Basketball team is ranked number two. The University of Houston rankings sits at number three. If Sampson can get his best shooter Corey Davis Jr. going early in the game the University of Houston could possibly pull off a major victory.
Academy Sports and Outdoors will be hosting a free watch party for the game tonight. The event is free and open to the public and will be held at the Fertitta Center (3422 Cullen Blvd) Friday evening. The doors will open at 6 pm.