Magnificat House offers a place to stay if you need one
February 21 was Homelessness Awareness Day for Houston Community College Central Campus, as several students, faculty, and staff converged into the Learning Hub. The event even brought in attention to one particular organization.
Magnificat House, located a couple of blocks away from the Central Campus, serves as a beacon of light to those who need shelter.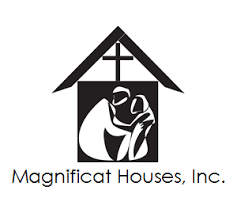 Gina Monti is the resident volunteer of Magnificat houses and current weekend HCC student, is still technically homeless because she lives in a shelter. She helped managed Maria Hostel, a three-night emergency state shelter for ladies. Magnificat offers emergency housing for anybody who needs three to five days off the street, depending on space.
If you or a loved one have found yourselves without a home, the Magnificat House helps those who are homeless, mentally ill, and hungry. What they offer:
• A twin bed in a shared room, linens, and laundry included.
• Hot, home cooked meals served family style in supportive community.
• Clothing and hygiene supplies as needed.
• On-campus jobs, skills training, GED coaching, job search and employment programs with their Houston business partners.
• Transportation to campus jobs, training recovery programs, medical appointments, and community special events.
• Loving, non-judgmental health support through their clubhouse program, and rehabilitation support through AA and Mercy Street meetings.
• And lastly a shared sense of community as residents live, work, and play together with the common goal of self-reliance.
You can apply in person and can be located at 3209 Austin, Houston 77004, Monday through Friday from 8 a.m. to 3 p.m. You can also reach by phone at (713) 529-4231 or by visiting http://mhihouston.org/