Five people dead in Chicago-area manufacturing company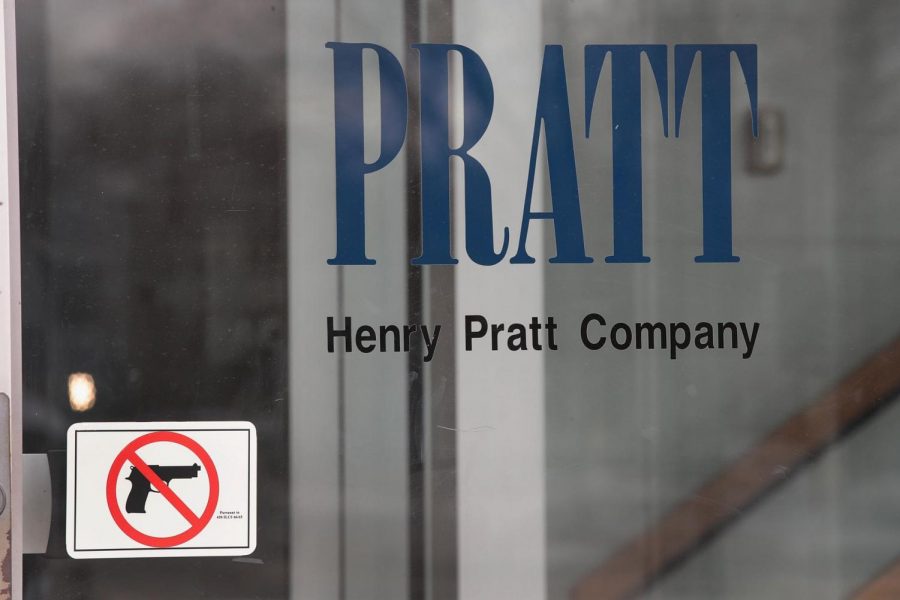 Five people were killed, and six others injured after 45-year-old Gary Martin opened fire in the Henry Pratt Co. Martin was asked to a meeting with Human Resources in which he was going to be terminated after working for the valve manufacturing company in Aurora, Illinois for 15 years.
Martin was issued a firearm owners identification card in January 2014 after passing a background check. According to police Martin should've never passed the initial background check due to a felony conviction from Mississippi in 1995 from a domestic battery charge. He then purchased a Smith & Wesson .40-caliber handgun from an Aurora gun dealer in March of 2014. Five days later he applied for a conceal carry license, which requires a finger printing and a background check, but was rejected.
Gary Martin was brought in for a meeting in which he was going to be fired "for a culmination of various workplace rule violations," said President and CEO of Muller Water Products Scott Hall. Martin brought the hand gun to the meeting, leading police to believe that he was aware of his impending termination.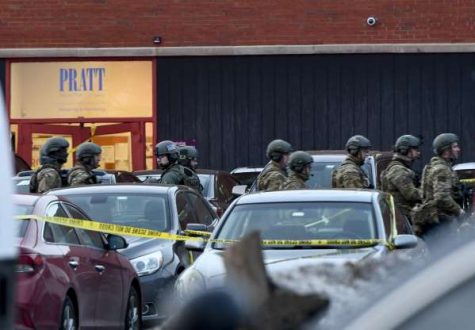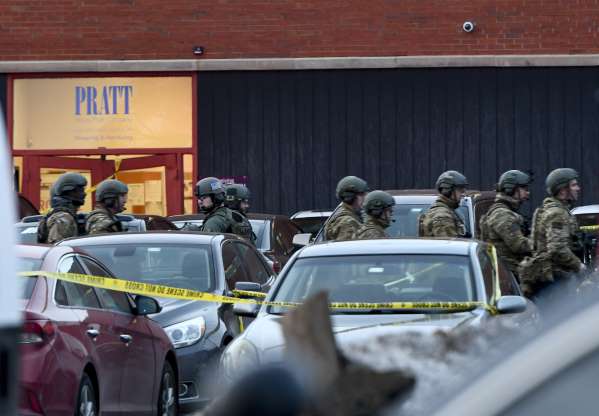 Martin shot and killed five workers and injured another. He then wounded 5 police officers within minutes of their arrivals. The frantic 911 calls started at 1:24 p.m., officers then responded within 4 minutes of the first calls. After the initial shooting Martin hid in the 29,000 square-foot building for about an hour until police found him. There was a short exchange of fire, in which police shot and killed Martin.
The Saturday after, Police Chief Kristin Zimen identified the victims of the shooting. Clayton Parks was the Human Resources manager, he was an alumnus of Northern Illinois University where he graduated from the college of business in 2014.
Trevor Wehner, an HR intern from the same university. According to the Associated Press, his Uncle Jay Wehner said it was Trevor's first day on the job, and on track to graduating this coming May with a degree in Human Resources Management.
Russell Beyer, a mold operator in the warehouse for more than 20 years, was a father of two and was going to turn 48-years-old this coming Thursday February 21st.
Vicente Juarez was a stock room attendant and forklift operator, as well as a father of three and grandfather of eight. His daughter Diana Juarez said in an interview to Telemundo, "My dad was faithful and said even when he was sick: 'Nope, I've got to go to work because I've got to do my job.'"
John Pinkard was a 37-year-old Alabama native and father of 3. Pinkard has worked with the company for 13 years and moved to Aurora this past spring to become the plants manager.
The people of Aurora are in shock after the shooting. Aurora Mayor Richard C. Irvin spoke Friday saying, "For so many years, we have seen similar situations throughout our nation and the horrible feeling that we get when we see it on the news. To experience it first-hand, is even more painful."
Scott Hall CEO of the company says they are offering grief counseling and other assistance. They will also be reviewing their procedure to ensure that the tragic incident "is never repeated."
About the Contributors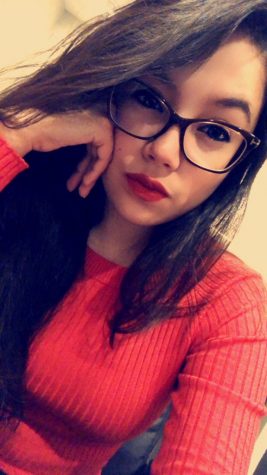 Esmeralda Rocha, News Editor
Esmeralda is a Communications major, specializing in Journalism. She has had a passion for the press for years and is interested in pursuing investigative...