Artists on the spotlight at Texas Contemporary Art Festival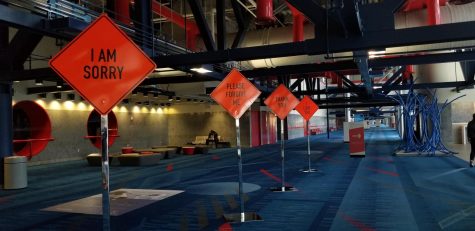 Hundreds, if not thousands of artists and art enthusiasts flocked over to the George R Brown Convention Center during the weekend of October 4 for the Texas Contemporary Art Fair. The fair welcomed more than 3,500 guests into the convention center, which became a massive turnout. Curators, art advisors, and cultural influencers celebrated Houston's thriving art scene.
Over 70 art galleries exhibited the event, including Houston's very own Arnoult Fine Art Consulting, Pablo Cardoza, and David Shelton Galleries. Some art galleries also come from other parts of the country and the world, from China to Argentina, as well as New York and California.
Not only attendees can view art, but they could also purchase the pieces on display. Most of the art was on sale between $500 to at least$750,000.
Olivia Steele
Several art pieces were displayed all over Hall A, including a display made by American artist Olivia Steele that caught the attention of the majority of the attendees. The display had four "street signs", with each of them displaying the phrases "I'm Sorry", "Please Forgive Me", "Thank You", and "I Love You." According to Steele, these four phrases equal to one word: "Ho'Oponopono".
"Ho'Oponopono is an ancient Hawaiian and Polynesian healing art of reconciliation and forgiveness that's been used for centuries to support, correct, restore, and to maintain harmonious relationships between people", she said in a statement, "a fundamental belief is that harmony in one's external relationship begins by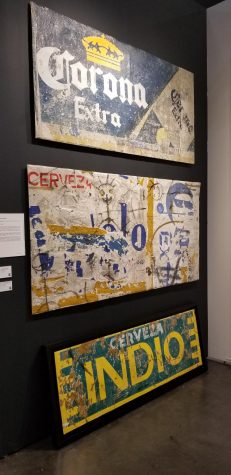 establishing harmony between one's own body, mind, and spirit".
She claims that using these four statements in conjunction have the power to heal any relationship, as it did to her.
Several of her art displays include neon light art and stenciled mirrors.
Alfredo Romero
Alfredo Romero, a Spanish artist based in Merida, Mexico, showcased his artwork that featured an Italian technique called Strappo, which is a way to detach
murals from city walls by restoring them. Using beer brands such as Corona and Cerveza Indio as examples, he replicated a mural that was displayed between the 1960s and the 1980s, calling it "Vestigos de Nuestros Tiempos [Vestments of Our Times]" He said in an issued statement that his current work focuses more on the research between the past and the contemporary.
"This process has led me to focus on the facades of neighborhoods in different cities of Mexico that promoted advertisements currently deteriorated with their own character," he said, "Trapping it, appropriating it, and endowing it, with transcendence and perpetuity".
Gary John
Contemporary art, by definition, refers to art—namely painting, sculpture, photography, and video art that is produced today. Artists are using whatever the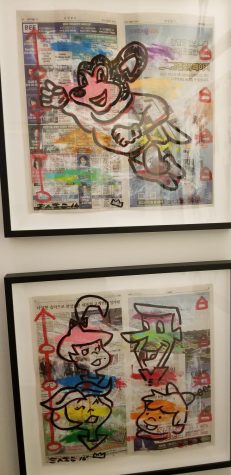 ey could find to create their work. One other artist, in particular, changed the way how contemporary art is made.
Gary John is one example of a "rags-to-riches" story. He spent most of his life homeless while attempting to create various paintings on old newspapers. One day, he took a break from his usual schedule and decided to take an art walk inside the Bruce Lurie Gallery in the Los Angeles area.
"Lurie, the art gallery owner asked [Gary] John if he was an artist himself, and he nodded. Afterward, he wanted 20 paintings by the next day." A spokesperson for the Bruce Lurie Gallery said, "Lurie was so amazed by how brilliant his work was, that he offered John a contract on the spot."
Today, the majority of his artwork, some that were made during his homeless days, are now displayed all over the world. Thanks to his creativity, he is no longer homeless, and proudly exhibits his artwork in Hollywood.