King's Horror, It, isn't that Scary!
Hang on for a minute...we're trying to find some more stories you might like.
Derry, Maine, is not normal. It looks like your average small town, the kind of place that is replicated and dots the landscape all over the U.S. New England district. In some ways, the town looks almost like a picture postcard. However, looks can be deceiving.
For instance, the locals are known for their often surly attitude. They don't take kindly to strangers, and are even prone to view each other with suspicion. Perhaps this makes a bit more sense once you take a good look at the Missing Child flyers posted everywhere. They are lined up in rows, sometimes, like soldiers at a funeral parade. These makeshift memorials are a roll call of the missing, and presumed lost: Betty Ripsom; Eddie Corcoran; George Denbrough.
Every so often, one of these kids will go missing. One moment, they'll either be playing in their backyard, or else riding through town on a bike or a skateboard. The next moment, it's as if they never existed. There's a bit more to it as well. There's a funny thing about how the town handles these missing cases. No real effort is made to scower the streets or the surrounding wooded acres known as the Barrens. After a time, all those posters slowly begin to migrate away from mainstreet. They begin to make their way toward places like vacant lots, or abandoned neighborhoods like Neibolt Street, places where they can't be seen, and the traffic is sparse.
Pretty soon, Bill Denbrough (Jaeden Lieberher), and his friends, Richie Tozier (Finn Wolfhard), and Beverly Marsh (Sophia Lillis), all find themselves the intended victims of the kidnapper. The problem is, this kidnapper always appears dressed as a giant, killer clown. He levitates, makes blood appear that adults can't see, and he doesn't appear human. Pretty soon, these kids learn something even a passing stranger could tell, there's something very wrong with the town of Derry.
Stephen King's It was released in 1986, during the final heyday of the Horror craze of the 80s. The book was an instant bestseller. With an incredibly simple, yet complex story of a group of children known as The Loser's Club, and their battle against a 20th century Boogeyman, it didn't take long in cementing itself in the popular imagination, and later as a symbol of the 80s pop culture. It's a clear sign of the story's durability through the years, that it is one of the main inspirations from Netflix's Stranger Things series, which borrows a great deal of its elements from the fiction of King, and the films of Steven Spielberg. It goes without saying that this latest remake of King's masterpiece has been the most anticipated release of the year. The film has already generated vast amounts of praise across the board.
To be honest, I don't get it at all. I'm sure there may be some who will point out that I just don't get why a film like this is important. If that's the case, then my greatest wish for some time has been for these critics to explain their case in clear, concrete terms. All I saw was a standard jump-scare roller-coaster with little to distinguish it from works like Annabelle or the latest retread from the Paranormal Activity franchise. The warning signals appear early when Bill Skarsgård, the actor charged with bringing Pennywise the Dancing Clown to life, starts out with a promise as he recites lines of dialogue straight from King's novel. This potential is squandered when the actors make feeble imitations of a cooking popcorn machine. It's a sign of trouble that this movie has in store for all audiences. What follows after that scene is a series of strung together jump scares that are familiar from hundreds of horror films. I didn't even jump out of my seat with the next scare that occurred as the monster banged and made spooky noises behind a locked meat factor door.
The whole experience went on and on in this vein from start to finish. The film's child actor's tried ably with the script they were given, yet it's obvious they are forced to either rush it out, or else make time until the next strategic jump point, when Skarsgard once more has to shamble out of the shadows to deliver a lot of grunting and shrieking that comes off as annoying rather than any kind of fright. There was even one scene in the monster's lair where Skarsgard is tasked with "Introducing" himself. What follows this is what I'll say is one of the dumbest special effects shots in all of Horror cinema. King's villain comes off as little more than a puppet to be hurled into the audiences faces as the attention span and pacing seems to demand it. This is all such a flawed departure from the book.
What made It unique as a novel is that King had discovered a way to combine the sophisticated storytelling qualities of New England's Gothic Tradition, as exemplified by Poe and Hawthorne, and combine it with the jugular satire of the old "Tales from the Crypt" comics. What King was able to create out of these disparate elements was the modern of the Horror tale as it is currently known. This resulted in polished narratives that executed in a gripping, slow burn that introduced the horrors in plain sight, then allowed the reader to root for the characters as the try to triumph over their circumstances. It was a type of entertainment that didn't skimp on the gore when required, yet was ultimately interested in more sophisticated concerns.
None of this will likely matter to most people in the aisles. Eric Henderson, in his review for Slant magazine, has his finger on the pulse when he says that what most viewers will want from the film is a well-constructed funhouse ride. The problem is we've lost the idea that Horror can be sophisticated, and that what isn't shown can be scarier than all the buckets of fake blood combined. It may be that it is impossible to enjoy any work of art if you can't believe in the ideas that ultimately prop it up. While that might work for most folks, for me, it was as if I'd never watched anything at all.

About the Writer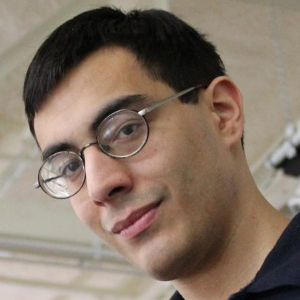 C.D. Calderon, Staff Writer
Born in Houston, TX, Chris was interested in books and film from an early age. Currently a student enrolled at HCC Northwest, his major is English, and...