Dunkirk – Another Awesome Review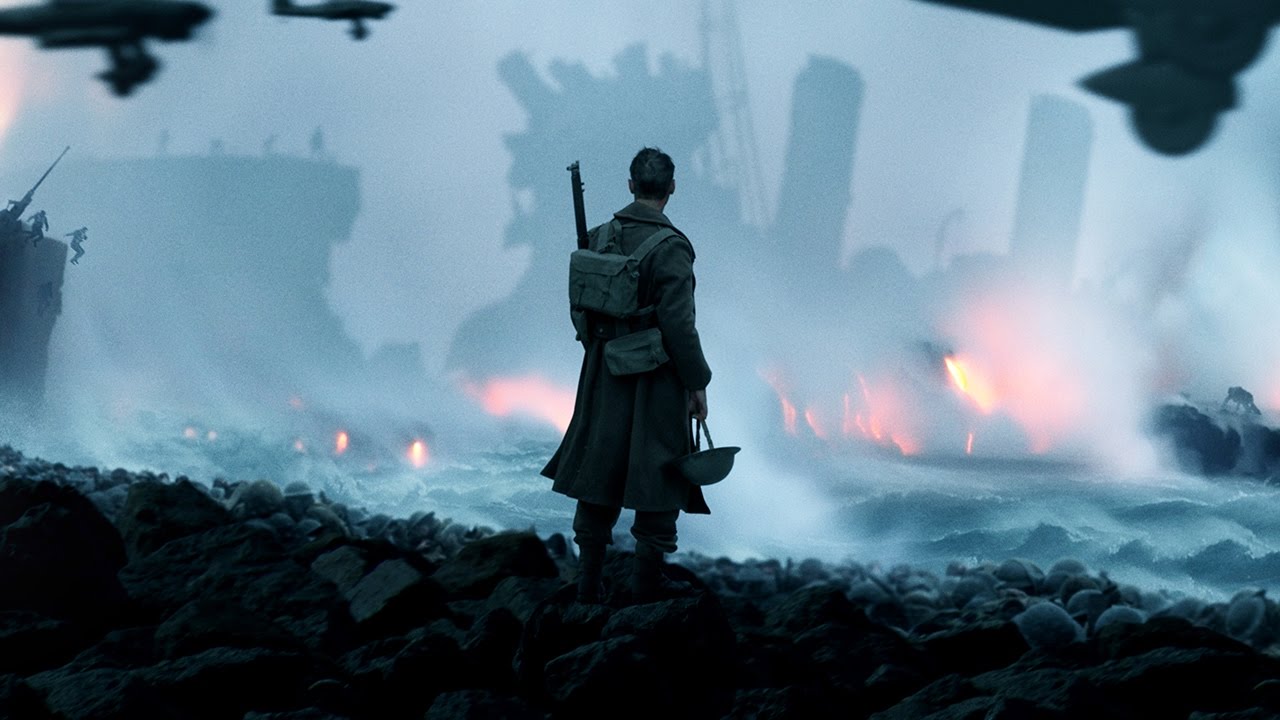 Many stories were told about World War II, and one of the best ones is "Saving Private Ryan." Just when we thought there couldn't be a tale more intense and realistic, Christopher Nolan introduces "Dunkirk."
In 1940, World War II is in full swing, and German troops are closing in on the Allies. The United States has not joined the war yet; so about 400,000 British and French soldiers are trapped at the beach of Dunkirk. Time is running out. The ground troops and ships that haven't been sunken by U-boats yet have never been more dependent on civilian boats or members of the Royal Air Force in their Rolls Royce-powered Spitfires.
At the beginning of the movie, the camera follows, British soldier Tommy (Fionn Whitehead), who runs for his life from the enemy in the streets of Dunkirk. He is the only one in his platoon who finds (temporary) safety behind the British lines, but once at the beach he realizes how hopeless the situation is. Together with Gibson (Damien Bonnard), whom he met on the beach, he tries to escape with one of the few ships, but seating is limited. Meanwhile in England, the British government asks civilians to help out with the rescue, and the patriotic Mr. Dawson (Mark Rylance) sets the sail together with his son and a friend, very aware they might never come back. In the air, fighter pilot Farrier (Tom Hardy) does what he can to protect the ships from the German bombers, but the fuel is only good for one hour.
Unlike most other war movies, Nolan's film doesn't portray a single person's account in the middle of the conflict. The main protagonist is the conflict itself, which unfolds in three places: the land, the sea and in the air. Even though everything is edited flawlessly together, Nolan uses a non-linear narrative, like he did in "Memento," and each site has its own timeline. The events at the beach take place within a week, Mr. Dawson's trip over the Channel takes a day, and the dogfights, which are the visual highlights of the movie, only happen within an hour. This intelligent structure makes this film undeniably a Christopher Nolan movie and allows the viewer to see a complete picture of the event.
Usually the creator of highly cerebral fiction stories, Nolan chose the Operation Dynamo – Dunkirk's evacuation, a story based on true events, and creates a completely different kind of movie. Still, his handwriting is clear. By shooting almost entirely in IMAX and 65mm stock, he creates a realistic atmosphere that sucks the viewer in. No need for 3D technology to create the feeling to sit in a Spitfire with Tom Hardy.
Nolan's director of photography is again Hoyte van Hoytema, with whom he worked before on "Interstellar." He creates magical panoramas, and puts the massive IMAX cameras in places where they have never been; in tiny cockpits or mounted on airplane wings – as if they were GoPros. It also pays off that the filmmakers used real airplanes and ships to bring realism.
When it comes to actors, Nolan likes to work with them over numerous movies, so it's no surprise to see Cillian Murphy and Tom Hardy in "Dunkirk" and Michael Caine gives a voice-cameo as a radio communicator. However, Nolan wanted to cast the main roles with young and inexperienced actors after Dunkirk survivors told him that the soldiers back then were just that. However, he also casted highly acclaimed actors for key-roles, like Kenneth Branagh as Commander Bolton, the commanding soldier at the beach, as well as Oscar winner Mark Rylance as Mr. Dawson.
"Dunkirk" is definitely in contention for many Oscars, including best movie, best director, best cinematography, best editing and, especially, best music. Hans Zimmer's score is the perfect backdrop and is in tandem with the camera work to draw the viewer into the picture and lock them there. Pumping and ticking, the score is full of adrenaline, yet is never overt, brewing a near-bursting kind of suspense in the frame. It's one of Zimmer's best scores. He already has seven Oscar nominations, winning one, and next spring there might be a second one waiting for him.
"Dunkirk" is an extraordinary movie. It's a story of survival that has hardly any dialogue in it and is also quite tame for a war movie without censoring history. Compared with films like "Hacksaw Ridge," the violence is rather abstract and there's not much bloodletting. However, every time a ship sinks with hundreds of souls on it, it is gut wrenching, and the brutality of war works best when it is only implied, just like Hitchcock would have done it. It is also interesting to note that Nolan never shows the enemy. In this way, he creates a faceless threat, far more dangerous than the one that's known, and the incoming artillery and gunfire intensify this omnipresent danger. This claustrophobic atmosphere at the beach is best felt rather than described.
The evacuation of Dunkirk may not be as famous as D-Day or Pearl Harbor, but it was just as decisive for the war. If the British army had not been able to evacuate their soldiers, they would have been forced to surrender even before America entered the war and Hitler's troops would have conquered the whole continent. We would not live in the same world today if that had happened. Director Christopher Nolan is fully aware of the scale of events, and he excellently adapted it for the big screen. "Dunkirk" is one of the best movies this year, and Nolan shows again that he is one of the most reliable filmmakers. See, blockbusters still can be intelligent. Thanks for that, Chris!
10/10
If you enjoyed these movies, you'll love "Dunkirk"
Saving Private Ryan, The Thin Red Line, Apocalypse Now, Inception
Dunkirk (USA, 2017)
Written & directed by Christopher Nolan
Produced by Emma Thomas, Christopher Nolan
Cinematography by Hoyte van Hoytema
Music by Hans Zimmer
Edited by Lee Smith
With Fionn Whitehead, Tom Glynn-Carney, Jack Lowden, Harry Styles, James D'Arcy, Barry Keoghan, Kenneth Branagh, Cillian Murphy, Mark Rylance, Tom Hardy
About the Writer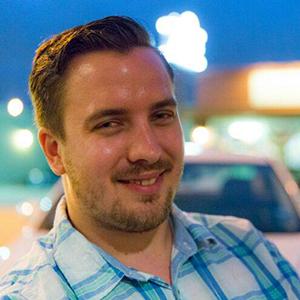 Fabian Brims, Staff Writer
You can reach him at [email protected]

Fabian reviews movies for The Egalitarian. Fascinated by movies since early childhood, he was always...