Andressinha earns honors.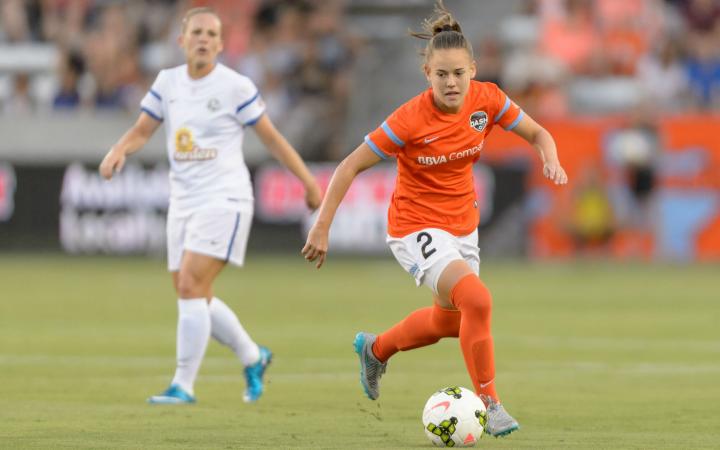 JOhn Cañamar, Sports Editor
July 18, 2017
In a press release, the Houston Dash announced that Andressinha was named NWSL Player of the Week.
The National Women's Soccer League (NWSL) Media Association selected Houston Dash midfielder Andressinha as the NWSL Player of the Week, the league announced today.
The midfielder scored the game-winning goal in Houston's 2-1 victory over the Washington Spirit last Saturday which extended the Dash's unbeaten streak to five games, matching a club record established last season.
This is the first Player of the Week accolade for the 22-year-old, who has scored two goals and tallied two assists in 11 appearances for Houston this season. Andressinha is the second Dash player to earn the award this season and joins defender Poliana as the only Brazilians to be named the NWSL Player of the Week.