Where to transfer? Knowledge is power

Houston Community College's motto is 'start here, go anywhere.' Tis the season when many students are determining where they will go to school in the fall. With all the excitement and anxiety surrounding transferring schools, one crucial thing is missing: reliable information.
Decisions on where to go to college are largely made in the dark. One important factor in deciding on where to transfer is, how will attending and graduating from the university impact my financial future? Unfortunately, much of this information is kept from students.
Some of this information is available. The CollegeScorecard.ed.gov allows students to compare colleges and universities average annual costs, graduation rates and salaries after attending.
According to HCC's Academic Dashboard, most students transfer to the University of Houston main campus (1,477 in 2016) or the University of Houston Downtown (725 in 2016). The College Scorecard reports that the average graduation rate for UH main is 48 percent versus UHD's 16 percent. The average post-graduation salary is $48,900 for UH main graduates, and $42,500 for UHD graduates.
However, the problem with this info is that it's aggregate. Currently these numbers only show the college's average graduation rate and post-graduation salary for all majors and programs. This means the graduation rates of engineers and art history majors are averaged together (engineering programs typically have lower graduation rates), and the post-graduation salaries of engineers and art history majors are averaged together (engineering majors usually make a lot more). These aggregate numbers do little to help students make the right choice for them and their chosen profession.
Perhaps even more glaring to HCC students is that all the data available from the College Scorecard only reflects first-time, full-time undergraduate students graduation rates and data. Part-time and transfer students are not counted in the data.
It's not that this information doesn't exist. Schools, the Department of Education, the IRS and other agencies all collect and store data on schools. They collect info on tuition and fees, enrollment numbers, programs or majors offered, as well as graduate's unemployment rates and salary ranges. For example, a student's degree can be linked to their post-graduation employment and earnings through the IRS.
This disconnect is due to a one-paragraph federal policy called the Student Unit Record Ban which was made law as part of the 2008 reauthorization of the Higher Education Act. Championed in large part by lobbyists for for-profit and private non-profit institutions, the Student Unit Record Ban blocks the Department of Education from collecting information about individual students due to privacy concerns on even anonymous student-level data.
Some schools offer more support for minority, low-income and first generation students. While one university may have a better overall graduation rate, what school is the best at graduating transfer minority students? Such info would certainly help students make better decisions on what schools to attend.
All college tuition is pricey, but the sticker shock of transferring from a community college to a four-year school can be daunting. Students deserve meaningful data to help them make the right choice of what university program will be best for them. Congress should overturn the student unit record ban to enable and empower students with the information to make a wise investment in their education and future.
Leave a Comment
About the Contributor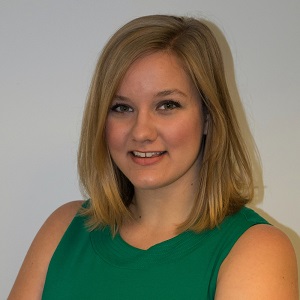 Alyssa Foley, Editor
Alyssa served as The Egalitarian editor-in-chief from October 2014 - May 2016, and she served as the news editor from January 2017 - May 2017. She transferred...