SXSW Day 3: A Filmmakers Adventure
Yesterday I arrived back to my Airbnb home after 3:30am, not realizing that the time had sprung forward, and the fact that I had reserved a seat at The Mummy interactive experience. I had very little sleep and a very long day planned ahead! I rushed to catch the 10:10am bus into downtown, and barely made it. I had to run to the convention center to make sure I arrived and lined up by 11:40am to make it in. This exhibit only accepts RSVP's and I was lucky to find a spot.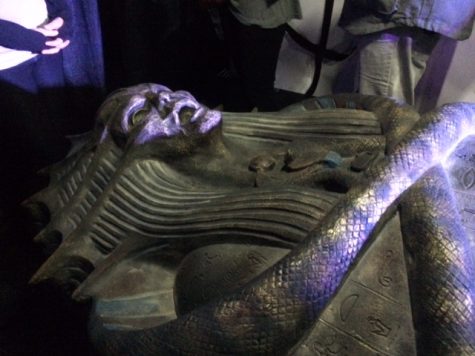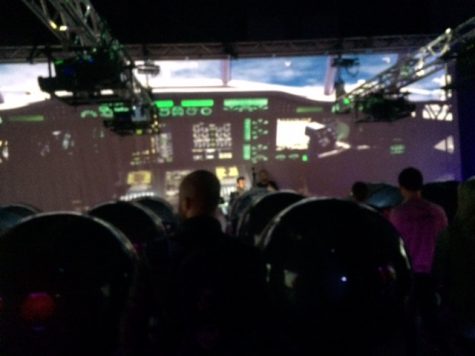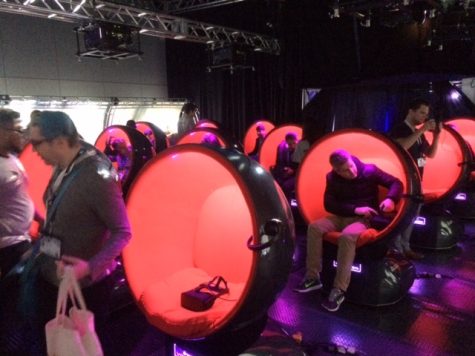 It was the most amazing experience. VR (Virtual Reality) is where it's all at. It's the future. I can't even begin to explain how amazing it is when you put the goggles on; it places you in a totally different world. After experiencing The Mummy, I headed over to the Lionsgate Lounge, where I got to experience another round of VR. I played the new John Wick game. It was the coolest experience. This is taking gaming to a whole new level. The set up cost about $700.00, but well worth it. You actively participate in the game. It's like WII on steroids. They also had a Power Ranger experience, but it wasn't as interactive as the John Wick one.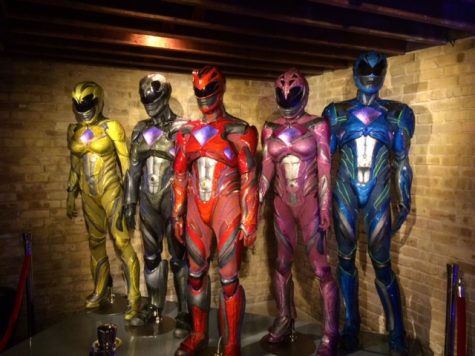 I met my son for lunch, we walked around, visited several exhibits, like Naked, Animal Kingdom, and the Ford new automated car. They'll have a car that fully drives by itself by 2021. Isn't that amazing. And at the Animal Kingdom, they had this huge wave jet pool and you could surf, or wake surf, not sure what it's called. They had all the gear, the bathing suits, the towels, everything so that you could make the spontaneous decision to just do it!
After spending some time with my son, I headed back to the convention center to attend the Microbudget Filmmaking: Don't Wait for Gatekeepers seminar. It was great. They had four filmmakers that had completed several projects from the $30,000 to $150,000 budget range. They talked about how the raised the money, how they made the film, and how they distributed and sold it. How inspiring! I am ready to start working on my film!
At the seminar I met up with Fabian, from HCC TV, it was great hanging out with him and together we went into the trade show and visited a whole bunch of booths, and again, VR was everywhere. Inside of the trade show, we ran into Jenny Waldo, a professor at HCC. She teaches the Documentary class and I believe she also has a TV field production class. She is an amazing teacher and if you ever get the chance, make sure to take her class.
At this point, Fabian and I split. I went on to the Paramount theater to watch Atomic Blond with Charlie Theron and James McAvoy directed by David Leitch. David is known for John Wick, and surprisingly he's a stunt man and has 82 films credited to him in stunt work. The film was amazing. It's about an MI6 agent that has to recover a stolen list of spies before they get into the wrong hands. The plot twists and characters are very well developed and a lot of fun to experience.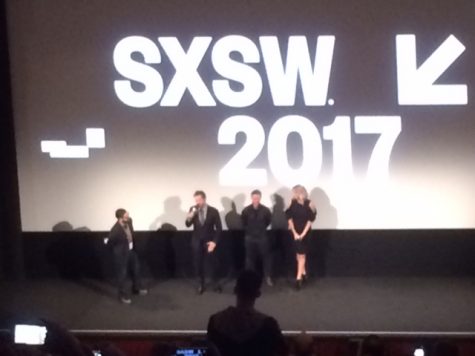 Well, Day 3 is over, and it's late. Tomorrow is another day full of SXSW! Can't wait.