SXSW Day 2: A Filmmakers Adventure
Woke up a bit late, around 9am and had breakfast with my Airbnb host and David Lawson from SnowFort Pictures.
David is a filmmaker from LA with a film that's screening at SXSW called 68 Kill.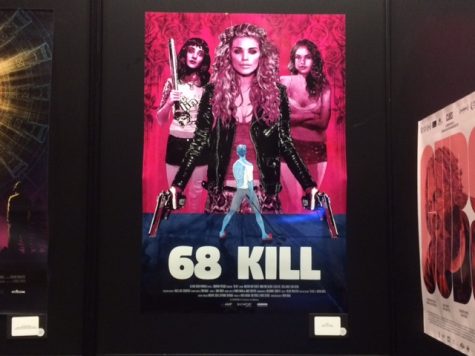 It's the story of a $68,000 robbery gone wrong. As a filmmaker it's amazing to get to meet real bonnafide filmmakers and David is one of them. For more information on David, visit his website. It looks like he's worked on some pretty amazing films: http://www.snowfort-pictures.com/about/
After breakfast, I went to tag my camera, so that I can officially take photos here. I attended Marie Kondo's session on Organizing the World.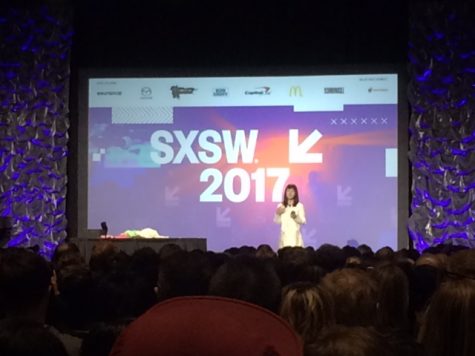 Followed by an amazing talk on how to sell your short film, then the highlight of the evening was an amazing session with Casey Neistat,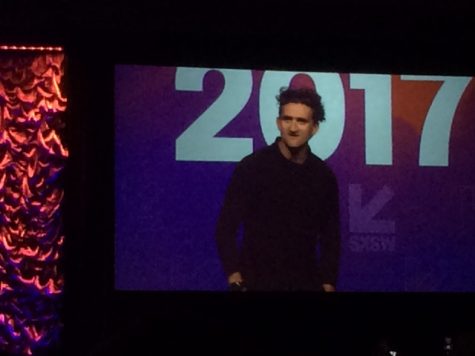 and last of the seminars was one on how to use your local library for market research. A day full of seminars needs to be followed by a few screenings, so to stay up later than normal I saw Small Crimes, a black comedy about a man that gets put away for attempted murder only to get out of jail and land into more problems than he had when he was in jail. While sitting in the theater, I look right behind me and James Franco is sitting right there. Pretty cool! And, on top of that I got to meet the director, cast and some of the crew.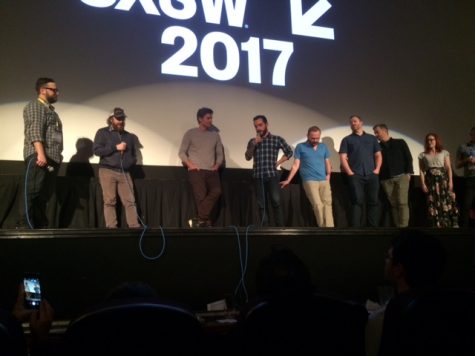 Next up was 68Kill; how could I miss David's film after having breakfast with him this morning. The film was about a guy and his girl-friend which has a sugar daddy, trying to score $68,000 from a robbery gone array. There's some very interesting twist and will definitely become a cult classic someday.
The session this morning where so amazing, I'd like to summarize them:
Organize the World is Marie Kondo's mission and through her best selling books and consulting services, that's exactly what she's doing. She teaches us 4 rules:
Rule 1: Imagine your ideal life
Rule 2: Tidy in one go
Rule 3: Tidy by category
Rule 4: Keep only the things that bring you joy and get rid of the rest
Her lecture was very clear, her story very powerful, and in one hour, she changed my life. Organization is key to everything in our lives. As a filmmaker, I have to stay very organized. Shooting hours and hours of footage, titles, special affects, graphics, adjustment layers, logos… the list goes on and on and if I'm not carefully organized, my work becomes a disaster, and my living space is no different.
My Short Film: What the Hell Do I Do With It? Was more of a panel discussion and as a filmmaker, I can afford to make a short film, but what do I do with it after it's made, and can I make any money with it. Well, these are questions, I've always had. Questions that most filmmakers don't really understand, and this session did a wonderful job answering them. Not only that, but one of the panelists was a distributor that even directed us to his website to present our films, cause, he said if they're good he'd be interested in buying them! If you have a short please visit: https://www.devolverdigital.com/films/page/ I plan to.
Do what You Can't this really wasn't the title of this session, but I changed it because it so moved me. The actual title was: From YouTube Star to Media Company Co-Founder. Funny, Casey Neistat has over 1 billion hits on his youtube channel, I asked 4 random people attending the event here, and none of them knew him, but he's world famous, some of his videos' have over 20 million hits alone. I'm sure you've seen one just didn't know who's it was. His session was even more than amazing. Casey talked about how he got to where he is, and the video that fueled it all, and how being in the right place at the right time, meeting the right people, made him a mega star. He talked about his "Tarzan Method." Grabbing the vine in front of him trying to get from one side of the jungle to the next. And that's all he would do, grab the vine and swing with it. He showed us three of his favorite creations:
Bike Lanes, where he got ticked in New York for not riding his bike inside the bike lane, which led him to create a PSA how dangerous it is to ride in the bike lanes (which has close to 19 million hits) https://www.youtube.com/watch?v=bzE-IMaegzQ
He showed us his Nike sponsored video, Make it Count, where he took a huge chance and it paid off with over 25 million hits. https://www.youtube.com/watch?v=WxfZkMm3wcg
And last video he showed us, his all time favorite and most recent creation, Do what You Can't a must see for anyone that wants to follow their dreams! https://www.youtube.com/watch?v=jG7dSXcfVqE uploaded on March 7th and already has over 2 million hits.
Casey went from being a high school 10th grade drop out, to being one of the most influential youtube filmmakers of our time!
Market Analysis Made Easy at Your Library was the last session I attended today. And why in the world would I attend this, because market analysis is key for any filmmaker. You need to know your audience. Who are they? What do they do? What do they like? How much money do they make? How old are they? You've got to answer these questions and if you ask someone to do it for you, they'll charge you thousands of dollars, but at the Houston Public Library, you can get it done for free, and the librarians will help you. I'm know armed with the knowledge I need to save thousands and follow that up with making thousands.
So, to conclude my blog, I have to say that today was even more amazing than yesterday even though it was raining all day long. I'm really beginning to understand how important this event is for budding filmmakers! Looking forward for what tomorrow has to offer.