Race for D.A., Kim Ogg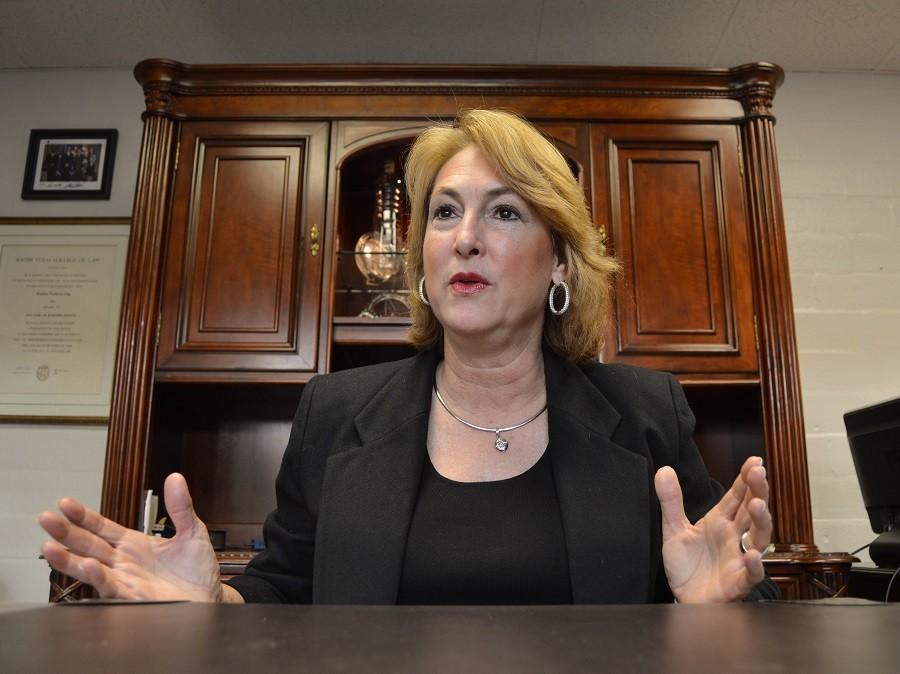 Kim Ogg wants to be district attorney to fix the broken justice system. Unless you are in real trouble with the law, you're unlikely to be familiar with the role of DA. Ogg says that, "running for Harris County district attorney is applying to be CEO of the largest public law firm in Texas."
Current District Attorney Devon Anderson declined an interview. Elections will be held Nov. 8.
Ogg says her past led her down a path she says is no coincidence. When Ogg was 4 years old, her mother was kidnapped in broad daylight at knife-point at a bank in Downtown Houston. Her kidnapper forced her to drive her own car to a secluded spot—the whole time describing how he would rape and kill her. Rather than being a victim to someone's senseless violence, Ogg's mother jumped out of the moving car. Ogg says that the physical scars her mother bore from the attack represent, to Ogg, the scars victims carry their whole lives when the crimes against them aren't avenged.
Ogg's has experience as the first civilian anti-gang czar. By introducing an anti-graffiti law, the anti-gang task force was able to thwart the organized crime problem that has plagued cities like Los Angeles and Chicago since the 1980s.
As executive director of Crime Stoppers, Ogg help set international records through the use of cash rewards and anonymous tip lines. She boasts, "it's important to be good at catching criminals if you want to be the DA."
Clearance rates in burglary and rape have sunk to "all-time lows" and Ogg says that in the past three years, women in particular have begun to be targeted more. About 140,000 burglaries and thefts are reported every year in Harris County, a "staggering" number, according to Ogg. Only around 6,000 are solved—even less are actually prosecuted due to the police's tendency to lump several similar crimes with each other and attribute them to a single individual.
Ogg has received attention for her stance on drug law enforcement. Every year in Harris County, about 120,000 people are arrested and charged with various offenses to the tune of $10 million.
Her platform is based on lowering the number of incarcerations by not prosecuting misdemeanor possession of marijuana. It's just one of the many problems Ogg sees in the local judicial system,
Although five times more whites are using drugs than African Americans, according to the NAACP, nationally blacks are sent to prison for drug offenses at ten times the rate of whites.
By lessening the punishment, the county incarceration rate could drop by 10 percent. Ogg points out that drug convictions make people less employable, and that such convictions can have lasting effects, "Even if it's only a Class B, you're going to be explaining that thing for the rest of your life."
Having been both a prosecutor and a defense attorney, Ogg believes she is uniquely qualified for the job. "The power of a criminal charge and its impact on the person accused are life changing," she says, "the same is true when a crime happens to a victim."
Ogg says that as district attorney, it would be important for her to hear both sides of the story before making up her mind, "that's something that needs to be improved a lot in Harris County—it's a failure of training and leadership, there's definitely room for improvement."
As an LGBT Houstonian, Ogg credits the community with helping crime victim's rights get on the radar. "Certain victims are just more vulnerable—elderly people, disabled people, children," she says that, "there's an increased harm when the motive for a violent crime is hate."
In a time where distrust of law enforcement is at an all time high, Ogg says hate crimes add to people's apprehensions about the social structure in a time when the world is trying to become more inclusive.
She says that her role as DA is to "make Houstonians safer without compromising their constitutional rights…I just want people to feel secure."
Houston tends to vote Democratic, but the surrounding areas like Tomball, Magnolia and Pasadena, are fiercely Republican. Ogg says that while you see city elections going blue, you're as likely to see county elections going red.

"Turnout is why I lost last time," says Ogg, "and turnout is why I will win this time."

For the first time in 35 years, Harris has voted just barely—by one percent—Democratic. Ogg is optimistic that the voting trends of the past two elections will play in her favor.

Also, the high turnout expected in this controversial presidential election leads her to believe she may edge out Anderson.

Historically, voter turnout during mid-term elections is abysmal. In 2014, only 28 percent of eligible voters made it to the polls. The ballot this year is very long, and though most people will be drawn by the presidential vote, Ogg hopes they will continue down the ballot for the municipal candidates that would make a difference in their day-to-day lives.
About the Contributors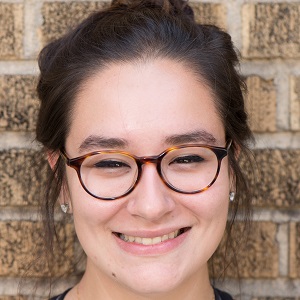 Marialuisa Rincon, Staff Writer
You can reach her at mrincon@hccegalitarian.com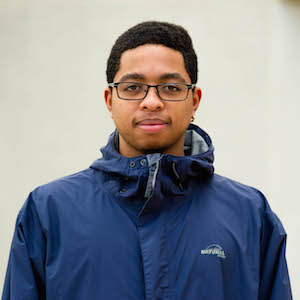 Ajani Stewart, Staff Photographer/Writer
You can reach him at astewart@hccegalitarian.com