Post-season baseball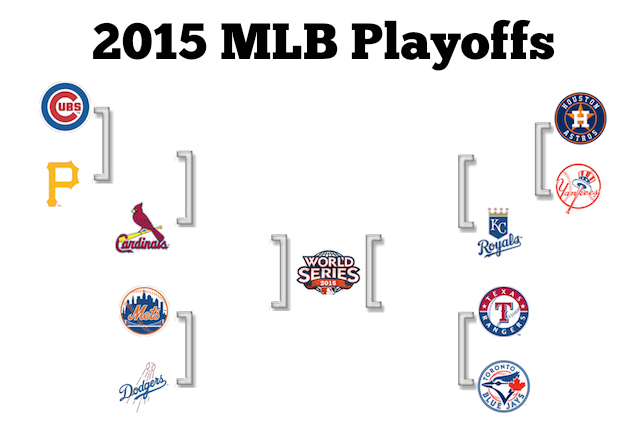 John Cañamar, Sports Editor
October 5, 2015
After the marathon that is the 162 game baseball season, 10 teams stand at the door that leads to baseball immortality; The Fall Classic and the title of 2015 MLB World Champions.
Before any one team can be written in the record books, they must first win three more series. This is true for six of the teams, but for the other four, it all starts off with a one game play in game.
Game 163 will determine which wildcard team from each league plays on versus the best team in their respected league.
This year, the Houston Astros face off against the storied New York Yankees in New York City on Tuesday for the right to play the Kansas City Royals in the American League Divisional Series.
In the National League the Chicago Cubs match up against the Pittsburg Pirates on Wednesday in Pittsburg for advancement to the National League Divisional Series in St. Louis.
Once two teams advance from the Wild Card Round, the divisional series begin in a 2-2-1 format, with the first two games and the last game at the stadium of the team who has home field advantage.
In the A.L. the Toronto Blue Jays will host the Texas Rangers and the Kansas City Royals will host the winner between the Astros and Yankees with both series starting on Thursday night.
Over in the N.L. the Los Angeles Dodgers will host the New York Met and the St. Louis Cardinals will host the victor out of the Cubs and Pirates starting on Friday.
After these potential 22 games are over and all of the dirt is settled four of these teams will then battle each other for the right to represent their league in the World Series.
Will it be the 27 time champions New York Yankees versus their once cross-town rivals the LA Dodgers, or the Toronto Blue Jays and the lovable losers the Chicago Cubs, or will this year be the year that Cinderella goes to the ball and steals the show from the hated step-sister in an Astros Cardinals showdown.
No mater which of the 25 possible combinations materializes, one thing is for sure, there will be no punches pulled when these baseball heavyweights face-off against one another.
Here is to a GREAT post season, and Lets Play Ball!