Phi Theta Kappa recognizes excellence at spring induction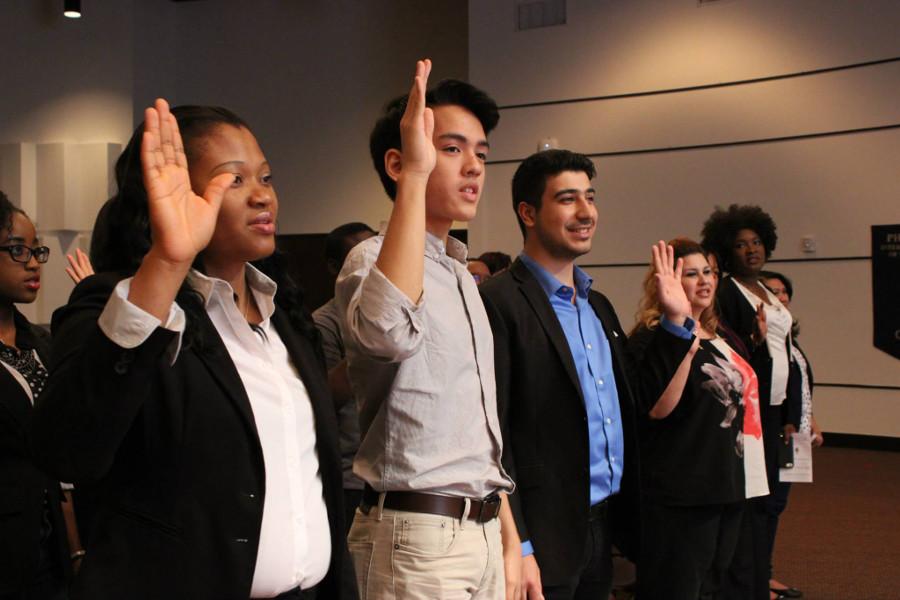 HCC's Omega Sigma chapter of Phi Theta Kappa formally inducted many of its 160 new members on Friday April 10.
Phi Theta Kappa is an international honor society for two-year colleges. Omega Sigma is a five-star ranked chapter and will continue to accept membership from invitees through the month of April.
"It's not only a great opportunity to meet new people, but it's also definitely worth it," said Omega Sigma President Alejandro Sierra on PTK membership, "It's about learning to be a leader and learning how to succeed in the future."
Sierra said the best part about joining is, "[Making] connections in a business set of mind as well as in a personal set of mind." Omega Sigma hosts monthly meetings for members throughout the year.
PTK membership is by invitation. Registered HCC students working toward an associate's degree with at least 12 hours of college credit and a GPA of 3.5 or higher are eligible for membership. Membership invitations are sent out at the start of the Fall and Spring semesters.
There are over 1,285 PTK chapters worldwide and about 131-thousand students are inducted annually.
Accepting PTK membership requires a $60 national fee plus a $35 regional fee. "The application might seem a little hefty," Sierra admitted, "but it's money you are going to get back in scholarships." PTK members have access to about $37 million in member-only scholarships.
The induction ceremony at the West Loop campus was about recognizing students' achievements and looking toward the future.
HCC Board of Trustees Vice Chair Robert Glaser told students, "You have achieved in a system where you have been challenged, and you met the challenge." He advised that interaction with advisers and counselors will be crucial to students' success.
Wisdom Muofhe, former HCC student body president and former president of HCC Central's Student Government Association, was the keynote speaker.
Muofhe quoted Greenbay Packers Coach Vince Lombardi (1913-1970); "Perfection is not attainable, but if you chase perfection, you catch excellence."
"You are striving for excellence," Muofhe said, "How do you know that you've achieved excellence? You'll receive many recognitions and awards for excellence, and not for perfection. I've never heard of anyone receiving an award for perfection, but I have heard of people receiving awards for excellence."
"That is your reward that you'll attain at the end of your path of exploration," Muofhe continued, "At the end of your year results, achievements and accomplishments are the tangible things that matter the most."
Muofhe told students, "You have to seize opportunities. You have to make the adjustments. And you have to lead."
Sierra spoke about what new inductees can expect from Omega Sigma, "You can expect total transparency… You can expect full support. You can also expect 100 percent availability on campus."
Sierra also encourages members to run for a chapter officer position, "If you decide to join the officer team for next year, you can expect to learn how to be a great leader. It's something that I think we've all learned as officers and we try to encourage our members to do that the best that we can."
For more information on Phi Theta Kappa membership, contact Omega Sigma Vice President of Membership Ann Lieu at [email protected]
Find Omega Sigma at Facebook.com/OmegaSigma
About the Contributor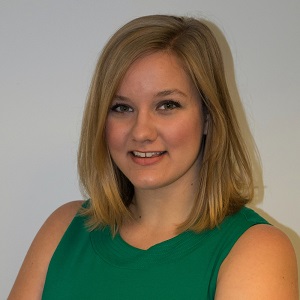 Alyssa Foley, Editor
Alyssa served as The Egalitarian editor-in-chief from October 2014 - May 2016, and she served as the news editor from January 2017 - May 2017. She transferred...