Red Carpet Premiere of The Wedding Ringer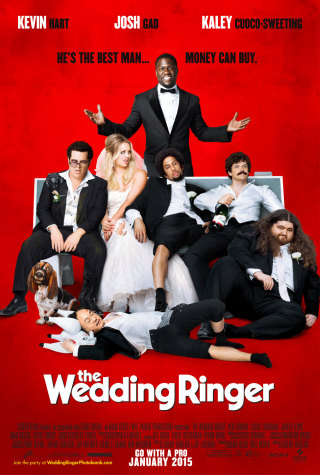 On Dec. 11, members of the HCC Egalitarian attended the Red Carpet Premiere of The Wedding Ringer starring Kevin Hart (Ride Along) and Josh Gad (The Book of Mormon and Frozen).
Directed by Jeremy Garelick (The Break-Up), the movie covers a friendless soon-to-be groom Doug Harris who must find a best man for his impeding nuptials. He just has one problem; he has not one friend to stand in his wedding. Introducing Jimmy Callahan and his colorful ensemble of substitute groomsmen.
Jimmy's services expand to bachelor parties, orchestrated vacations and elaborated tales of He and Doug's "life long" friendship.
For Jimmy's services, he requires two things; financial compensation and a promise that when the deed is done so is the contractually obligated friendship.
Jimmy and Doug seem to have a connection deeper than their agreement would let on.
Viewers may start off with immense sympathy for Gad's character, yet as the movie progresses we see that Jimmy is just as friendless as Doug. It becomes clear that Jimmy's career has left him with no personal life and lacking in the meaningful relationships he has based his company on creating for his clients.
Viewers will identify Gad from his time on Broadway in the musical The Book of Mormon or his role as the voice of Olaf in the Disney hit Frozen or Though this movie is a far cry from a musical Gad is able to show off his singing and dancing skills.
Though audiences have seen Hart in other comedies this character appears to have more dimensions than roles we've seen Hart take on.
With a cast including Affion Crockett, Kaley Cuoco-Sweeting and Cloris Leachman, audiences will be sure to laugh themselves to tears!
Viewers will leave this film wishing that Jimmy and Doug would actually develop the friendship they work so hard to portray.
The Wedding Ringer will be in theaters nationwide Jan. 16, 2015