Ever since COVID-19 hit the world back in 2019, millions of people lost their lives to the deadly virus. Not only did people lose their family members but also their jobs, due to the fact that people had to quarantine. With everyone staying home, not a lot was happening in the outside world. A lot of businesses noticed that sales were going down and companies around the world had to file for bankruptcy.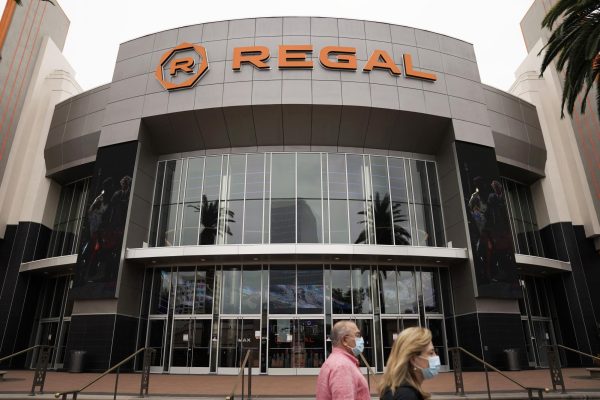 One major company, Regal Cinema has had to close many locations ever since COVID happened. According to The Hollywood Reporter, ticket prices increased in 2020 a little bit over a dollar than its regular price. From $9.16 to $10.53, theaters really needed their sales to increase. With quarantine happening many people had to stay home, with fear of catching the virus, no one wanted to risk it just for a movie. That is why many people had already chosen to stick with streaming services such as Netflix, Hulu and Disney+. 
During the pandemic, streaming services were everyone's new way of entertainment. While Netflix added 50 movies or TV shows a month and gained 16 million new sign ups, Regal Cinema chains were losing their audience. Not only were they losing people to Netflix, but Disney+ as well, Netflix's current biggest competitor.
A lot of big movies that were released later in 2022, such as Top Gun: Maverick, helped increase sales but not enough to keep some regal chains alive. Most of the viewers were loyal fans of the films but even then, the pandemic had done too much damage. 
Regal Cinemas has a lot of locations and it is the second largest cinema company with AMC being the first. With over 450+ locations around the nation, 39 are being shut down and filed for bankruptcy.