"Heart of the City" Debut of Steenz Stewart
"Dilbert" Comic Replaced Following Creator's Racist Rant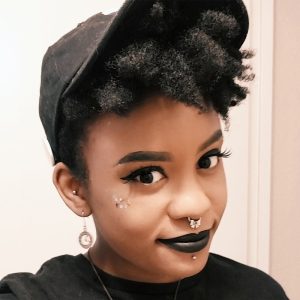 For over 20, or more years "Dilbert" artist creator Scott Adams has entertained mainstream America with the antics of his office worker character Dilbert. He was a noted person in his field of success. With numerous books, comic strips and publications he was never uncertain of his career, until now. His home, with the Washington Post, along with his appearance in numerous other publications and websites has recently been revoked. His February online racially explosive rant rang bells of a "Racist" accord all around the publishing world as it aired on his Real Coffee online podcast. He stated that Black people are members of a hate group and that White people should get the hell away from Black people. Why? Because of the results of an opinion poll.


When the Rasmussen Reports poll asked "Is it ok to be White?, a thousand Americans answered. The responses were typical and average.When the poll focused on Black Americans responses, the numbers hurt Adams feelings because he felt that the 26% that disagreed went against his crusade to always help Black people. Now he feels "it makes no sense to help them" and he is "going to back away because it does not pay off." He vows no apology for his comments because of his entitled view of free speech.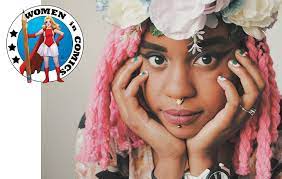 Well in steps his replacement, Christina Steenz Stewart of St. Louis. She is a seasoned Black American cartoonist, editor, author and college professor. Her comic "Heart of the City" was chosen to replace the vacant Washington Post spot and the lady is packing a following.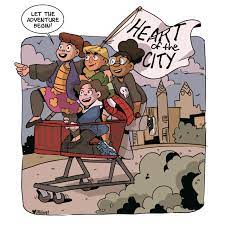 She is one of the few Black syndicated cartoonists in the U. S.  The comic follows a group of young nerdy girls getting through the dynamics of middle school. She states that "she likes to show real relationships in this comic. It reflects diversity just like in real life." When asked her feelings about the new job in an interview following the announcement of her replacement of Adams, with Super Comic blog Smash Pages, she stated that "The change is a big deal for two reasons. I'm Black and he hates Black people and, we still rarely see a new influx of creators and syndicated comic strips and I would like to see more of that." Steenz has taken "Heart of the City" to different levels of readers. She was given the comic in 2020 by its original creator Mark Tatulli after 22 years. Along with her new place at the Washington Post she has recently released a new publication named "Lost and Found".  Her works can be found on numerous platforms and reflect the diversity mainstream America can appreciate and enjoy.