The Houston Zoo
The Houston Zoo is a zoological park residing in Houston, Texas' Herman Park. The park has been open since 1922 and is located on 55 acres of land in Downtown Houston. The Houston Zoo's mission is connecting multiple communities together with animals to inspire dedication to save wildlife and being leaders in the global effort to save wildlife animals. The zoo is currently considered the home of thousands of animals of hundreds of species where housing, meals, medical care, and education are provided. The Houston Zoo were dad to have estimated bring in over two million guest each year, making in the second most visited zoo in the United States and the most patronized cultural attraction in the area. They come to experience the remarkable animals and ecosystem the zoo has to offer and fund their efforts when admission tickets are purchased.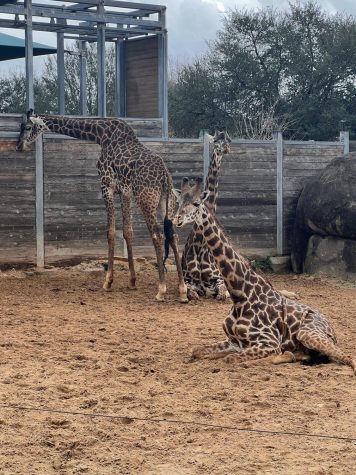 The animals included in the exhibits are the African Painted Dog, African Spurred Tortoise, American Alligator, Green Anaconda, Ankole Cattle, Giant Anteater, Bald Eagle, Black Bear, Cheetah, Chimpanzee, Common Clownfish, Cougar, Asian Elephant, Flamingo, Masai Giraffe, African Lion, Southern White Rhinoceros, Malayan Tiger, Gorilla, Grant's Zebra, and a lot of more for the list to continue. There are also three animals that the Houston Zoo helps save out in the wild and are not in the exhibits, and are Pangolin, Grey Crowned Crane, and Attwater's Prairie Chicken.
In animal recent news the Galapagos Islande exhibit is to open April 7, 2023, featuring Penguins and sea lions. This is after having to fix the issue of people not being able to see or hear once they have entered the gates. Also, 2 baby Meerkats have recently made their debut at the zoo. This is after the two siblings who have not been named yet have been underground in their den after weeks of being born. Finally, the oldest animal at the zoo who is at the age of 90 years old, the Tortoise Mr. Pickles, became a father for the first time with his partner Mrs. Pickles.  
To purchase tickets, volunteer, or just wanting mor information on the Houston Zoo visit Houston Zoo – See them. Save them. for more