Naked to the Eye: Ciara's Revealing Controversy
Most people, especially celebrities, are faced with many issues as a result of public judgment. Music artist, Ciara was no exception as she graced her presence at the 2023 Vanity Fair Oscar afterparty with her husband, Russell Wilson. The public and media became entirely hysteric about the knit crosshatched gown designed by DUNDAS. The dress was made from black sheer and hanging jewels, a popular dressing code that has dominated many fashions and red carpets this year. The emerging sheer trend could justify the fashion garment Ciara decided to wear given she is known for her iconic style. However, this look missed the mark with fans being that Ciara is a married woman whose Christian virtues have been publicly acknowledged through her social media accounts and interviews.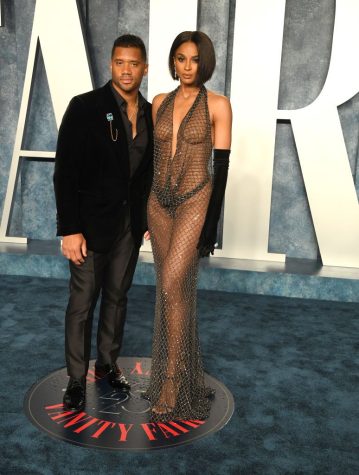 Ciara started trending on different platforms in social media while being criticized for flaunting her physique. Wilson was not bothered by that kind of dressing, leave alone the public criticisms. At the same time, Ciara responded with recognition of selective outrage in her TikTok post, posing with a bedsheet rapping all over her body.
Despite her outrageous look during the party, her dress and virtue have nothing to do with the dress code. The theme was "Fitting the party's Barely There," which proves that she was doing as the occasion demanded. Other attendees such as Alessandra Ambrosio, Emily Ratajkowski, and Daisy Edgar-Jones, donned the same sheer style. Although it may be the most amusing look seen recently, it does not mean the style is new to the world.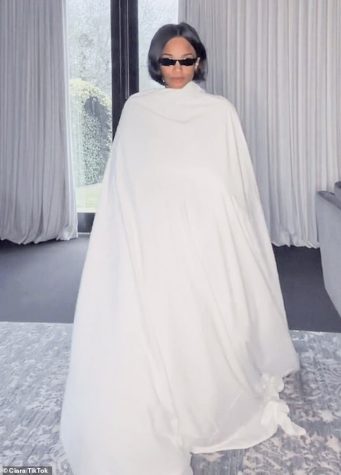 Many argue that Ciara's Vanity Fair look was not unorthodox considering the current forecast of fashion. With her husband's support, it can be concluded that her selection was the right option for the accession, and no one has the right to shame her. As a wife, she also has a life, and since her husband is fine with the fact that her wife was wearing that, the public should stop being judgmental. As a Christian woman, the dressing might be too much, however her career life is very intriguing; thus, even though her faith is not shaken, she is still the woman everyone knew her even before that outfit. The bigger picture of the criticism following Ciara's look is that selective outrage is real in the contemporary world, especially with the increased use of social media around the globe.