Board votes 5-4 to not renew Chancellor's contract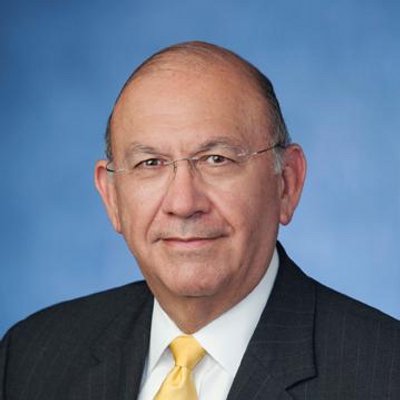 Two weeks after Dr. Candice Matthews told the Board of Trustees to "get their act together", at 12:38 pm on March 1st, the board voted 4-5 not to extend Chancellor Cesar Maldonado's contract. 
During open comments on the February 15th Board of Trustee meeting, Dr. Candice Matthews presented the board with a voicemail that she received of the Houston Business Education Coalition (HBEC) Chair allegedly calling a board member regarding the extension of Chancellor Maldonado's contract. This sort of accusation is not new to the Board.  In 2017, former trustee Christopher Oliver plead guilty to bribery charges, and in 2021, former trustee Rhonda Skillern-Jones stepped down after pleading guilty to conspiracy charges in the HISD bribery scheme. 
On March 1st, Dr. Candice Matthews was called on to speak again, but she was absent at the meeting and no one spoke in her place. The board did not linger on her absence and continued to a private session. Once that session was over a public vote was taken and, in a 5-4 vote, the Board of Trustees chose not to renew Dr. Maldonado's contract. District III Trustee Adriana Tamez left the meeting after stating that she was too upset to continue with the second vote. She also stated her appreciation for his cooperation and apologized for the direction of the meeting. The Board then voted 7-0 with one abstaining to engage the Association of Community College Trustees to assist in the search for a new chancellor. 
Per Dr. Candice Matthews's social media post, the choice to not renew Chancellor Maldonando's contract is a step in the right direction.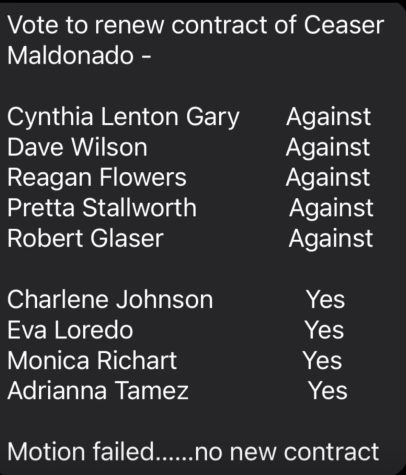 Chancellor Maldonado's term ends on August 31st. 
In a statement, District VII trustee and Chair Dr. Cynthia Lenton-Gary says, "Chancellor Maldonado has had a notable nine-year run, in part, expanding student achievement, ensuring a high credit rating for our institution, forging value-added partnerships with the community, and expanding the mission, vision and strategic priorities of HCC. On behalf of the HCC governing board, we celebrate the successes of HCC under the leadership of Dr. Cesar Maldonado and extend our gratitude for his leadership and longstanding service as HCC's Chancellor."
More information on this story can be found here.