Product Placement Queen During her Halftime Performance
Iconic Signer and Performer Rihanna took the Super Bowl 57 halftime stage while throwing in some talk worthy surprises. During her performance, she revealed her baby bump to the world to announce her pregnancy, but I would like to note she promoted her Fenty beauty line as well.
In between the transition of her songs "Pour it up" and "All of the lights" the signer looked into the mirror to check herself while powdering fer face. A true product placement queen to highlight her Fenty beauty brand by using her "Invisimatte" blotting and setting powder.
Based on Lanuchmetrics, her promoting her beauty line helped gain $5.6 million in MIV within the first 12 hours after the performance for Fenty Beauty.  Media Impact Value (MIV) is used by Lanuchmetrics to measure and benchmark the impact of buzz generated by all media placements and mentions across all forms of media channels.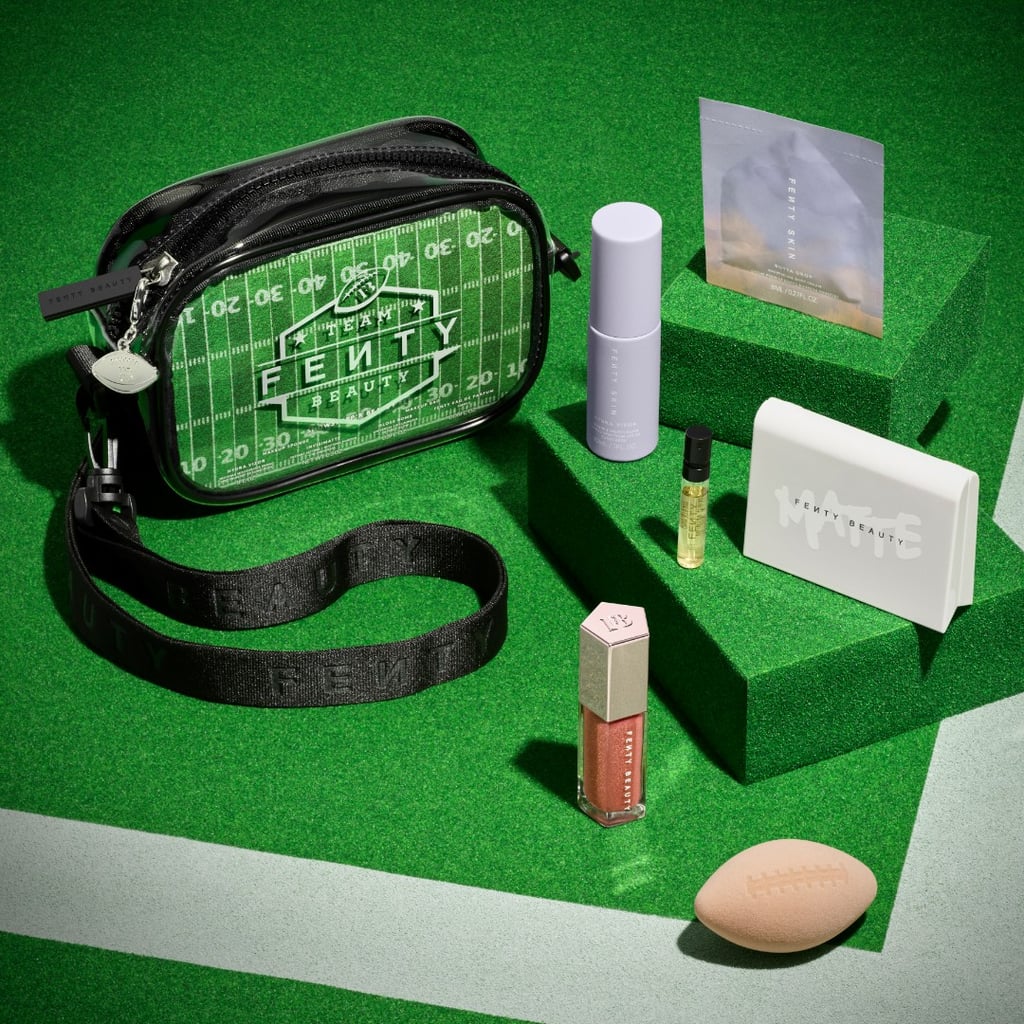 The signer also came out with a collection a few weeks before the 57th Super Bowl that had products from her Fenty Beauty and Fenty Skin lines. The collection was called the Game Day Essentials collection that featured her Showstopp'r Kit that everyone wanted to get their hands on. Within the $76 NFL-themed kit there was a Gloss Bomb in "Fenty Glow", "Invisimatte" blotting and setting powder, mini "Hydravizor" SPF 30 moisturizer, football shaped "Showstopp'r" makeup sponge, "ButtADrop" sample packette, "FentyParfum" deluxe sample, and clear "TeamFenty" makeup bag.
Rhianna and her team were on top of their advertising game to promote her Fenty Beauty line before the Halftime Show. All of her media channels were creating content weeks before the performance to get everyone gameday ready! Even Fenty Beauty global makeup artist Priscilla Ono did a video with Allure Magazine that was basically a "day in my life" of her behind the scenes of the Superbowl and getting Rhianna ready which got 781k likes on TikTok.